La Borita Brine Project
La Borita Brine Highlights
Ultra Lithium has an option to acquire a 100% interest in four mining claims ("minas") named: 17 de Junio, Fenix, Betito, and Guayracocha covering approximately 3,000 hectares.

Located within the "Lithium Triangle" of Argentina, Chile and Bolivia, a region with largest lithium resource on earth.
Historical exploration indicates average 227 ppm lithium with low magnesium to lithium ratio.
Potential for copper and base metals exploration.
Located 15 km to the east of Salar de Antofalla, a lithium, potassium deposit historically explored by Rio Tinto and currently owned by Albemarle Corporation, a leading lithium producer in the world.
Salar del Hombre Muerto partly owned by FMC Lithium is located about 100 km to the northeast of the property.
Good infra structure support, road accessible, and a port located 500 km to the west.
Historical Exploration
Historical exploration data indicates the potential of the area to host lithium brine exploration targets with a favorable chemical profile especially a low magnesium to lithium ratio.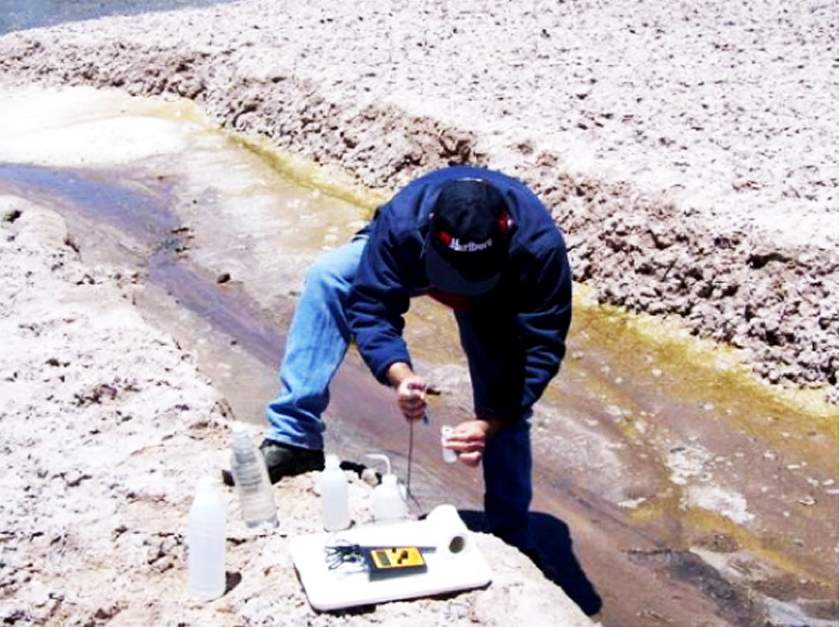 The Property has been explored for base metals since the 1970s. Recent exploration work was carried out during 2010-13 by Minera Mariana Argentina S.A., a subsidiary of Mariana Resources Ltd., a Canadian mining company. A total of five holes were completed on the Property with cumulative drilling of 1785 meters during this period. Ultra Lithium has acquired historical brine samples assay results for the five holes.
Geology & Mineralization
Historical assay results of surface water flowing from a well LBDDDH005 indicate average values of 227 ppm lithium, 2235 ppm potassium and 850 ppm magnesium. This hole was drilled down to 650 m below surface. The historically reported copper and base metals mineralization on the property is composed of: 1) Rusty copper minerals in travertine, with malachite, azurite, atazanite, freirinite and calcantite dissolving in water; and 2) Phosgenite (lead) veins. There are several reported old adits and trenches on the property, and 15 surface samples collected by Mariana indicated values of copper from 0.38 to 3.41% with anomalous values of lead, zinc and silver. Chemical analysis on samples was performed by Alex Stewart Laboratory in Mendoza, Argentina using industry standard trace inductively-coupled plasma (ICP) methods.
Future Exploration Plan
The Company's La Borita exploration plan will include sampling of five historical drill holes to confirm previous exploration results, carrying out pump tests to understand hydrogeological character of the La Borita basin, and metallurgical testing to produce lithium brine concentrate.