Cheap Lithium Investment Options Abundant
Cheap Lithium Investment Opportunities Abound
In 2018, Morgan-Stanley said an oversupply of lithium would take the market hostage. However, the evidence suggests the investment bank got it wrong. The good news: cheap lithium investment opportunities flood the market.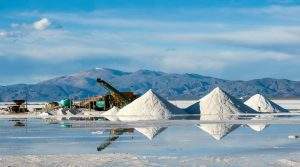 This isn't likely to last. Despite lithium's value taking a nosedive in 2016, the electric vehicle industry's rise is quicker than most expected. Furthermore, it's expected that electric vehicle batteries will overtake consumer electronics as a primary use for lithium-ion batteries.  Moreover, Donald Trump's election caused speculation the United States would step away from clean energy. However, the president declared lithium a 'critical mineral' to the nation's economy. It turns out coal miners and oil industry titans aren't the only energy sectors to benefit from the polarizing POTUS.
The Market's Future
Morgan Stanley believes the lithium industry is steadily heading toward oversupply. It believes the price of lithium will fall from $13,000 USD a tonne to $7,000 USD by 2021. However, it didn't anticipate how important lithium is for the transportation industry. With China leading the charge, over 125 million electric vehicles will hit the world's roads by 2030.
Moreover, Tesla's recent financial success proves that clean energy technologies are financially sustainable. They're good for both wallets and the environment.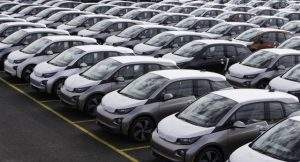 What Determines Lithium's Value
Today, most of the world's existing lithium reserves are found in South America's Lithium Triangle. With over 54% of existing lithium mines operating in Argentina, Bolivia and Chile, these projects will become more important as demand spikes.
Naysayers believe supply of lithium will outstrip demand. Meanwhile, waiting lists for electric vehicles can last up to 4 years in some parts of the world. In Beijing, driving a combustible-engine vehicle requires a permit. Only a certain amount can hit the road at any given time.
It seems the window to buy lithium stocks at a cheap price is slowly closing.
Ultra Lithium Inc. A team of lithium experts with a finger on the pulse of clean energy news, Ultra Lithium is a lithium exploration company with holdings in Argentina, Canada and the US (TSX-V: ULI, OTCQB: ULTXF and Frankfurt: QFB).