Driving Range to hit 373 miles in BMW i4, iNext
373-Mile Driving Range in Next-Gen Electric Vehicles
Range anxiety worries potential electric vehicles owners. Evidently, consumers are scared off by the prospect of being stranded in the countryside with no charging station in sight. However, the technology behind EV batteries continues to improve. BMW is a major contributor to this change. Recently, it announced its i4 and iNext models will feature a driving range of 373 miles.
This is a major improvement over most electric vehicles. Granted, most higher-end versions on the market already boast a driving range of 300+ miles. However, BMW's improved lithium-ion batteries are game-changing.
Arctic conditions are used to test the vehicles. Consequently, lithium-ion batteries die quickly in the cold. As a result, it's possible next-gen BMWs will have driving ranges that approach 400 miles.
BMW Not Alone in Going Green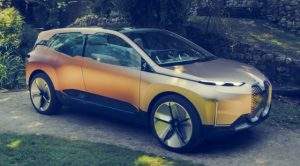 Admittedly, most consumers won't be driving in northern Sweden. Nevertheless, the 4-door i4 coupe offers an alternative to the Tesla Model 3. The world's best-selling electric vehicle can travel over 300 miles on a single charge and is just $35,000.
Although the i4 will be more expensive than Tesla's flagship model, it offers further competition to Elon Musk & Co. BMW is yet another major automaker to go electric. However, Tesla's industry foothold is relatively solid. After all, Tesla's headstart is a lengthy one.
Nevertheless, their lead is under question. Every automaker from Harley-Davidson to General Motors is building EV fleets. The entire industry is slowly abandoning combustible-engines.
Lithium-Ion Batteries Improve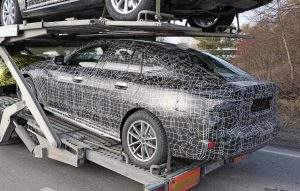 Meanwhile, the technology behind electric cars also improves. Consequently, billions of dollars into clean transportation R&D projects is starting to pay off. The 373-mile driving range of BMW's latest models is evidence of this.
Moreover, the revolutionary iNext boasts a 400-mile driving range. However, it won't hit market until 2021. Nevertheless, it'll serve as BMW's flagship EV. All electric vehicles under the German Automaker start with an "i".
Developments like this are promising for many different parties. Firstly, tech improvements encourage automakers to go green. Secondly, national governments are motivated to provide more rebates to vehicles that reduce carbon footprints. Lastly, consumers are set to benefit from cleaner vehicles that are more fuel-efficient than gas-powered alternatives.
Evidently, BMW's taken a step in the right direction.
Related Articles
Ultra Lithium Inc. A team of lithium experts with a finger on the pulse of clean energy news, Ultra Lithium is a lithium exploration company with holdings in Argentina, Canada and the US (TSX-V: ULI, OTCQB: ULTXF and Frankfurt: QFB).