Norway EV Sales Lead World in 2018
Norway EV Sales 31.2% of 2018 Total
2018 was a great year for clean energy in Norway. However, the Scandinavian country strives to do better. Last year, Norway EV sales represented one-third of total auto sales.
Consequently, the country of 5 million set a global standard. Evidently, the annual total sets a world record. Norway EV sales rose from 20.8% in 2017 to 31.2% in 2018. Meanwhile, sales of petrol and diesel vehicles continue to dip. Overall, two-thirds of all vehicles sold last year are powered by fossil fuels. Additionally, hybrids also accounted for a great deal of final sales.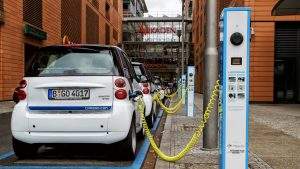 A Healthy Star
Nevertheless, the country strives to improve. The National Research Fund's head, Oeyvind Solberg Thorsen, put things in perspective. "It was a small step closer to the 2025 goal."
Ultimately, just 46,000 of 148,000 vehicles sold in 2018 are emission free. Moreover, 39% of Norwegian auto sales in 2017 were hybrids. They lapped the global pack, with Iceland in second at a mere 12%.
Electric Vehicle Adoption and Lithium
Norway offers free parking and major tax exemptions to battery-powered vehicles. Furthermore,  a goal of 100% Norway EV sales by 2025 has been targeted.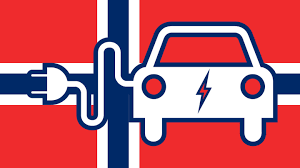 Consequently, many believe this goal is overly optimistic. However, Norway spearheads a global clean energy campaign that major automakers have only recently championed.
As a result, lithium is expected to usurp oil as the world's most sought-after energy source. If the country can secure enough lithium to power its growing EV fleet, its dream can be realized.
Related Articles
Ultra Lithium Inc. A team of lithium experts with a finger on the pulse of clean energy news, Ultra Lithium is a lithium exploration company with holdings in Argentina, Canada and the US (TSX-V: ULI, OTCQB: ULTXF and Frankfurt: QFB).