Self-Driving Tesla Vehicles "To Accelerate"
Self-Driving Tesla Vehicles Coming Soon
Autonomous vehicles are a touchy subject. Firstly, they're set to put many people out of work. Nearly 8.7 million Americans drive for a living. Secondly, the technology frightens some. A pedestrian struck by a self-driving Uber validates this feeling. However, self-driving Tesla vehicles are set to pick up steam in 2019. This week, Elon Musk sent an internal email to staff. It states that programs testing self-driving Tesla vehicles were "About to Accelerate."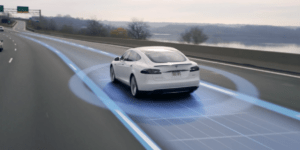 Evidently, the Tesla CEO believes autonomous vehicles will be a key aspect of global transportation. Meanwhile, many see the technology as glorified cruise control. Nevertheless, Musk promises to accelerate fully autonomous research.
An Industry Headed in the Right Direction
However, self-driving tech took a hit in 2018. Along with the Uber death, developers face major engineering challenges. Granted, these challenges will soon be overcome. Major automakers launch self-driving programs en masse. They include Volkswagen, Audi, Mercedez-Benz, and Toyota, to name a few. Consequently, one factor will accelerate the software necessary for driverless cars: competition. Musk's email helps spurn this.
Moreover, Tesla expanded employee testing of its upgraded Autopilot hardware.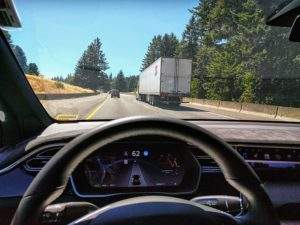 Plug-In Vehicles and Automated Transport
This move is in preparation for Hardware 3. This is a neural network computer that will advance Tesla's self-driving capabilities.
Furthermore, self-driving software will benefit from electric vehicle adoption. The technology will optimize fuel consumption rates. Moreover, it can use physics to prolong vehicle charge. Evidently, Lithium-Ion and self-driving technologies go hand-in-hand. Musk's letter speaks volumes about the transportation industry. Consequently, it also speaks volumes about Tesla's 2019 plans.
The South African may be a dreamer, but he knows how to force meaningful change.
Related Articles
Ultra Lithium Inc. A team of clean energy experts with a finger on the pulse of mining news, ULI is a lithium exploration company with holdings in Argentina, Canada and the US (TSX-V: ULI, OTCQB: ULTXF and Frankfurt: QFB).