World-First Community Project Flip the Fleet Works to Boost EV Adoption in NZ
The truth will set you free. Incidentally, this sentiment is the foundation of New Zealand's Flip the Fleet program. The world-first community project aims to give Kiwis an incentive to drive electric.
Ultimately, the truth about electric vehicles is muddled in Oceania. Both New Zealand and Australia are slow to adopt plug-in vehicles.
Consequently, co-founders Henrik Moller and Dima Ivanov have developed a strategy to change that.
Using Science to Collect and Spread the Truth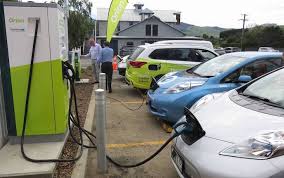 Summarily, they collect data from electric vehicle owners. This early adopter data sheds light on a number of key discussion points. Most importantly, answers to questions that consumers often ask.
Firstly, how much would I save on fuel? Secondly, how long can I travel on a single charge? Thirdly, how difficult is it to find a charging station?
The list doesn't end there. However, Moller and Ivanov believe making answers available will eliminate anxieties around EVs. As a result, findings are free, available on their site.
Grassroots Movements Supported by Automakers, Governments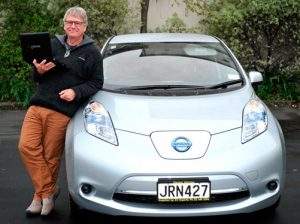 The co-founders believe worries about plug-ins will fade as more people own them. Evidently, they're not alone. Most of the world's largest automakers quickly rollout electric fleet plans.
Surprisingly, Volkswagen has stated that failing to go green will bring financial ruin to manufacturers. In the wake of dieselgate, the German automaker has repositioned itself. Ultimately, it plans to challenge Tesla for market supremacy.
Additionally, brands like GM, Audi, and Honda all follow suit. These efforts are supported by national governments. Even the United States, which struggles to grasp an environmental foothold, should revive its EV tax credit soon.
Nothing would speed up EV adoption rates like accurate info. Clearly, Flip the Fleet is aware.
Related Articles
Ultra Lithium Inc. A team of lithium experts with a finger on the pulse of clean energy news, Ultra Lithium is a lithium exploration company with holdings in Argentina, Canada and the US (TSX-V: ULI, OTCQB: ULTXF and Frankfurt: QFB).