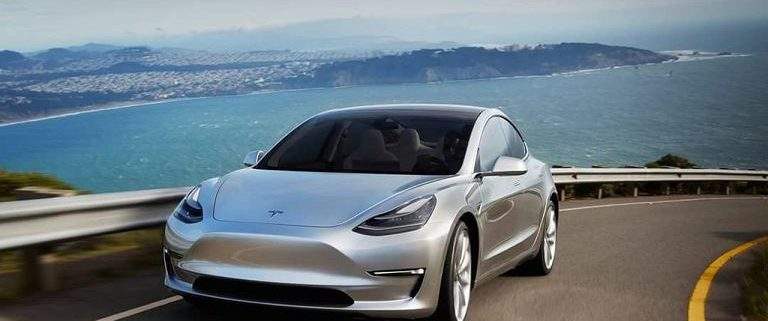 Tesla Model 3: Best-Selling Electric Car
Tesla Model 3 Outlasts the Competition
For now, times at Tesla are good. However, increased competition will soon challenge the electric automaker's industry dominance. Meanwhile, good news found Mr. Musk and Co. last week. The Tesla Model 3 is the world's best-selling electric car.
The 4-door sedan outpaced the competition in 2018. Granted, most major automakers have only just announced plans to enter the plug-in market. It'll take some time for premier brands like Porsche and GM to make EV inroads. Nevertheless, Tesla deserves a pat on its metallic back. The Tesla Model 3 made up 7% of all electric vehicle sales last year. That means nearly 150,000 consumers drove the model home.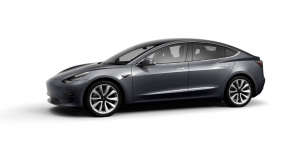 Lapping the Competition
Moreover, that's nearly 55,000 more units sold than 2nd place. Chinese firm BAIC's EC-Series sold just north of 90k units. Still, this number represents 4% of global EV sales. Meanwhile, Tesla's S and X models also did well. Respectively, they placed 4th and 5th. As a result, Tesla is now producing over 1,000 vehicles a day. Consequently, the Tesla Model 3 sets a precedent for future electric vehicles for a number of reasons.
The Growing Value of Lithium-Ion Batteries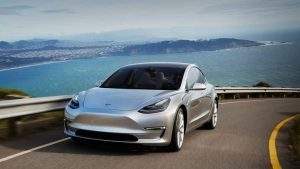 Firstly, its range is impressive. At a consistent 70mph, one charge lasts 481km. Secondly, it offers all-wheel drive capabilities. It received a perfect 5-star safety rating from the NHTSA. Lastly, it's a relatively affordable model. At just $45,000, a mid-range battery model is available.
Ultimately, Tesla's success is a win for the electric vehicle industry. Although plug-ins are yet to push 3% of global vehicle sales, the industry trend is shifting electric. Furthermore, so is the value placed on lithium-ion batteries. Used in most consumer electronics, EV adoption will increase the use of this clean energy technology.
Either way, Li-Ion will power 2019's most popular vehicle – whatever it may be.
Related Articles
Ultra Lithium Inc. A team of lithium experts with a finger on the pulse of clean energy news, Ultra Lithium is a lithium exploration company with holdings in Argentina, Canada and the US (TSX-V: ULI, OTCQB: ULTXF and Frankfurt: QFB).