Zimbabwe Lithium a National Treasure
Zimbabwe Lithium to Boost a Nation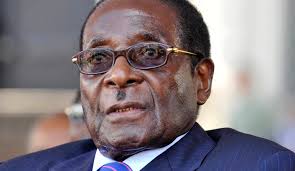 A nation's wealth largely dictates its citizens quality of life. In East Africa, this rings true. As a result, Zimbabwe Lithium is expected to improve life for the nation's 16.5 million people. Consequently, the timing couldn't be better for a country whose political landscape recently changed in dramatic fashion.
November's coup d'état ended the 37-year reign of Robert Mugabe. Labeled a dictator by most, his removal from power is seen as a democratic win for Zimbabwe. Granted, time will tell if his successor doesn't fall to the same corruption Mugabe himself was surrounded with.
Today, things are looking up for the nation. There are more phones than people while contraception and a greater access to education decrease fertility rates. However, over 3 million Zimbabweans live outside the country. Victims of hyperinflation and institutional corruption, there is little reason to stay. Luckily, the country is rich in a valuable resource.
Humanitarian Lithium Mining
Vast deposits of lithium have been found throughout Zimbabwe. This would be great news for any country, as the world shifts to clean energy solutions. Consequently, lithium's value is tied to the rise of sustainable energy solutions like electric vehicles. Granted, Zimbabwe has a poor human rights traffic record. Under Mugabe, illegitimate elections were held and decisions benefited only his cronies.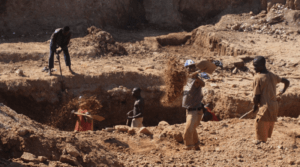 However, President Emmerson Mnangagwa promises to right the ship. Running on an anti-corruption platform that secured him just over 50% of the vote, the incumbent leader vows to improve his people's quality of life.
If Mnangagwa keeps his promise, resource mining and exploration conditions will improve. Furthermore, a global lithium shortage is expected to increase the commodity's value.
.
Lithium's Future Role
Zimbabwe is positioned to be Africa's top lithium producer. Consequently, the country is under pressure to modernize its mining sector.
This means improving working conditions and attracting foreign experts. Furthermore, lithium's value is central to the global economy. Today, lithium-ion batteries power much of the world. Additionally, electric vehicle adoption rapidly accelerates.
With Mugabe's (forced) resignation, lithium has the potential to drastically improve Zimbabwe's national wealth. Done properly, mining operations could set the country on a fast-track to modernization.
It seems that lithium has value beyond the efficient, clean energy technologies it powers.
Related Articles
Ultra Lithium Inc. A team of lithium experts with a finger on the pulse of clean energy news, Ultra Lithium is a lithium exploration company with holdings in Argentina, Canada and the US (TSX-V: ULI, OTCQB: ULTXF and Frankfurt: QFB).