Lithium Uses
Lithium is the first chemical element in the Alkali Metals Group and has the symbol Li with atomic number 3. It is a soft, silver-white metal belonging to the alkali metal group of chemical elements. Lithium is the lightest of all metals, has a density approximately half that of water, and is always found as a compound with other minerals due to its' high levels of chemical activity when by itself.
What is Uses of Lithium
Lithium and its compounds have many industrial, technological and medical applications, including:
Industrial applications – heat-resistant glass/ceramics, aircraft construction
Technological applications – lithium batteries (found in laptops, cell phones, and most recently, in electric vehicles)
Medical applications – mood stabilizers (treatment for bipolar disorder)
Lithium Mining Locations
Lithium is usually found in brines and mineral deposits around the world. Currently, brines and lithium ores locked in mineral deposits are the source for all commercial lithium production. While brines and pegmatites (coarse-grained igneous rock similar to granite) remain the key sources of lithium, new deposits found in hectorite and jadarite formations provide an alternative potential source. Today, the largest known deposits of lithium are in Bolivia and Chile. Brines are present in salars (salt lakes or flats) where lithium has been concentrated by solar evaporation. The brines are located at or below the surface and are pumped into large solar evaporation ponds for concentration before processing.
On the other hand,  lithium from hard rock minerals, such as spodumene in pegmatites on the Zigzag Lake property, is often recovered through open pit or underground hard rock mining methods. The ore must be processed and concentrated before applying it directly as a stand-alone product, or processing further into various lithium compounds.
Lithium Premier Production Locations
Due to the drier, desert-like geology of South America, Chile and Bolivia have become viable locations for lithium development and production. As of 2008, South America as a whole accounted for 60% of world output of lithium, closely followed by Australia and China, which combined to produce 30%. Two-thirds of that production was from the salt brines around the world, and one-third came from lithium pegmatites. Some pegmatites from Australia, Canada, and Zimbabwe continue to contain high-grade spodumene and petalite, remaining important sources of lithium for local industries within these countries
Lithium's Growing Demand
The market is expected to grow and it is anticipated that new economically viable sources of lithium will be required to meet the growth in demand that is predicted for lithium battery development and applications. Battery manufacturers are expected to be looking for new lithium sources that can provide a long term supply of high quality lithium carbonate, which are equally scalable to keep pace with demand growth, and provide a geographic diversity of supply. This breadth of global interest will serve to enhance the market.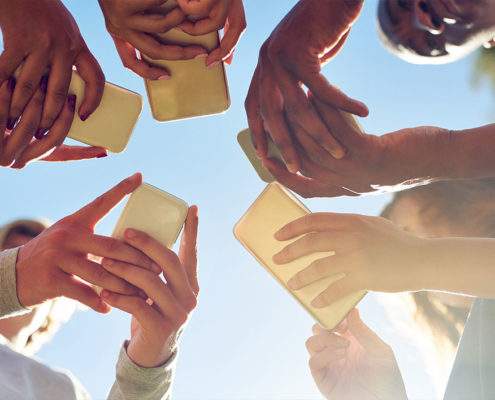 Previous use of lithium compounds and minerals was rooted in the production of ceramics, glass, and other industrial purposes. Due to demand for greener technology, there has been rapid growth in lithium battery use, especially for larger and greener electric car batteries. Overall demand for lithium has been growing at a rate of 7-12% per year, while future demand for lithium is predicted to grow by 20% per year. The result is that lithium battery use has gained a significant portion of the market, with rechargeable lithium-ion and lithium-polymer batteries showing great promise in shifting the market to cleaner technologies. Lithium is ideally suited for use in battery applications as it has the highest electric output per unit weight of any battery material.
Portable consumer goods such as cell phones, portable computers, wireless handheld devices, electronic games, calculators, watches, video cameras and handheld power tools, are expected to provide growth in demand for lithium batteries as well. Over 60% of mobile phones and 90% of laptop computers feature lithium-ion batteries due to their higher energy density and lighter weight than current alternatives. However, it is the start of mass production of hybrid, plug-in hybrid and electric vehicles using lithium batteries by major automotive manufacturers such as Nissan, Toyota, Honda, Mitsubishi, and Hyundai, in Asia, and Ford, Chevrolet and GM in North America that is the real cause of the interest in the market and the potential for growth of lithium demand.
Joe Lowry, the President of advisory firm Global Lithium, expects global demand for lithium carbonate to rise to between 280,000 and 285,000 t by 2020 from about 163,000 t in 2015, with larger spikes post-2020. Bolivia, Chile and Argentina are likely to become key players in the lithium industry which can put Ultra Lithium in an advantageous position.
Choose Lithium
Over the last decade, we have been faced with the growing concern of global warming, and a shift in the mindset how we can produce new forms of energy. Lithium is one of those new forms. Due to development and research done on the lithium battery, advances have been made which increase the efficiency of the battery, and the safety of the product. A marked shift towards hybrid and electric cars in the public eye has been supplemented by government initiatives. This mass adoption will only serve to increase the emphasis put on lithium development and technology. Already, lithium batteries enjoy several advantages over the current Nickel Metal batteries including higher energy and power densities, higher useful capacity, greater charge efficiency, lower self-discharge rates and a longer operating life.
To that end, almost every major car manufacturer currently has a lithium battery project in the pipeline and those who support a greener future have pushed for lithium batteries to become the standard in powering the vast majority of electric cars from 2011 onwards.
How Lithium Batteries Could Revolutionize Renewable Energy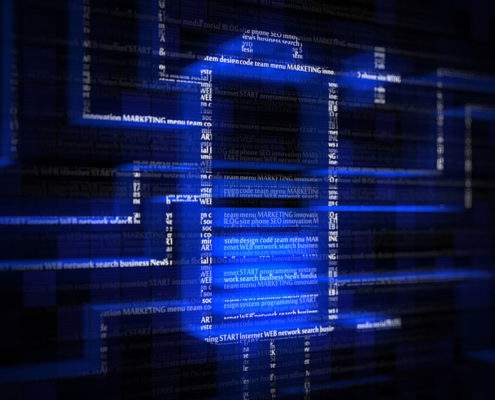 In California, there's evidence of the state's goal to lead the country in renewable energy. Enormous farms of shiny solar panels have popped up across southern California, and gigantic wind turbines dot the landscape outside nearly all the major cities. Less flashy and less visible are investments in renewables, which are tucked away in warehouses, trailers and industrial parks – lithium ion batteries that should play a critical role in helping California hit its ambitious target: to have 50% of all electricity come from renewables by 2050.
Some green energy sources come with a built-in challenge: the wind and the sun can't be turned on and off at will. When it's windy and sunny, an abundance of energy may be harnessed—but any excesses go to waste. That's where batteries, the most common type of energy storage, come in. Batteries solve that problem by allowing utility companies to collect excess electricity and store it for times when the sun may not be shining or the wind not blowing.
In 2013, California launched an aggressive effort to ramp up large-scale energy storage with an initial goal of building 1,325 megawatts of storage by 2020, the equivalent capacity of two average sized coal-fired power plants. Today, the state is already home to 36% of the country's battery storage capacity with projects continuing to open on a regular basis, according to a Climate Group report. Oregon and Massachusetts have since announced their own storage targets. Meanwhile, dozens of cities have made commitments to get 100% of their electricity from renewables.
California's effort will serve as test case for policymakers and utilities across the country hoping to deploy more renewables. If it works as planned, others will likely follow suit. Batteries will also change the power sector as homeowners and businesses install their own products. Batteries at homes, offices and other commercial buildings allow customers to save electricity collected by their solar panels and use it at times when electricity prices are highest.
One in four businesses with more than 250 employees has already deployed batteries to help with their electricity management, according to a Deloitte study. Regulatory changes that encourage battery owners to sell back stored electricity when it's in high demand could increase interest in batteries, analysts say.
Batteries installed in electric vehicles, for instance, will also affect the electric grid as automakers continue to expand their offerings. Experts say the impact will both stress and help utilities manage their electricity supply. The stress comes as vehicles create a new demand for energy, but at the same time, batteries in those vehicles act as a storage unit of their own that may offer new flexibility. The largest battery in a Tesla, as one example, can store enough electricity to power the average American home for more than three days. Utilities have begun exploring programs to encourage electric vehicle owners to charge their cars when there is extra power on the grid.