Investor Presentation & Fact Sheet
Our Ultra Lithium Investor Presentation provides a vdetailed overview of the company and our projects.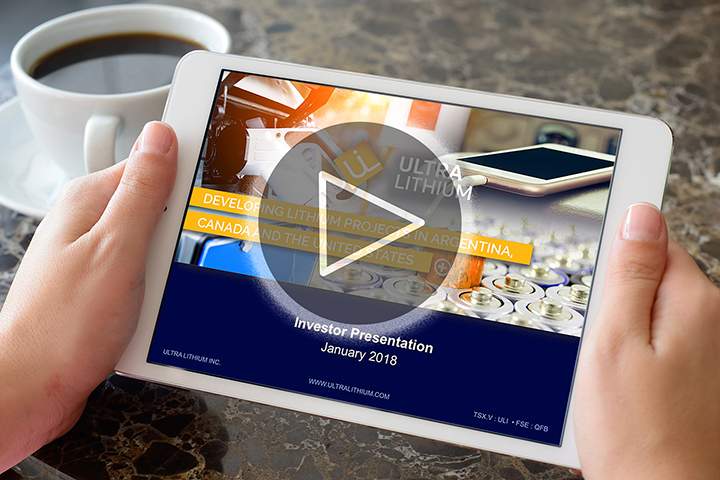 Red Cloud Financial Webinar Series
Presenting Ultra Lithium's 2022 Exploration Program
CFO, Kiki Smith provides an update on the spring / summer 2022 exploration programs at our Georgia Lake/Forgan Lake Project in Canada, and our Laguna Verde Project in Argentina.
Red Cloud 2021 Green Energy Conference
Presenting Ultra Lithium (formerly Ultra Resources)
Red Cloud Financial Services Presents the Green Energy Conference. Kiki Smith, CFO and Afzaal Pirzada, VP Exploration, Ultra Resources presents a company update.