Ultra Resources Acquires New Lithium Claims to Expand Laguna Verde Property Size in Argentina
March 17, 2021
Vancouver, BC – Ultra Resources Inc. (TSX-V:ULT, OTCQB: ULTXF and Frankfurt: QFB) is pleased to announce that it has acquired additional lithium exploration claims for its 100% owned Laguna Verde brine lithium project in Argentina. The exploration License, ULTRA 1, covering 4,180 hectares land in Catamarca Province, and Mining License Archivarca N., covering 413 hectares land in Salta Province are granted to Ultra Argentina SRL, a wholly owned subsidiary of Ultra Resources Inc. Both licenses located adjacent to the north of the existing Laguna Verde Property, were acquired to cover additional salar area considered favourable for lithium exploration.
The potential target area was identified in a ground geophysical survey carried out on the Property in 2018. The geophysical survey comprised of 39.2-line- kilometers of time domain electromagnetic (TDEM) and gravity survey in eight exploration lines. The survey results indicated high value brine lithium exploration targets in a salar core area of 3.4 square kilometers within a potential brine basin of 23 square kilometres with thickness of 100 to 150 meters. The surface of this salar area is covered by a high resistivity layer which is underlain by aeolian sediments and salt deposits. This interpretation will be confirmed by drilling and sampling.
Dr. Weiguo Lang, CEO of Ultra Resources, stated that, "The Company is pleased to have acquired this additional brine lithium exploration area. While planning for continuing exploration work on this additional prospective ground, we are studying and selecting appropriate technologies for test production from Laguna Verde. Since its acquisition in 2017, we have carried out two rounds of brine sampling, completed a ground geophysical survey program, and evaporation test work on the Property. With the lithium industry trending toward sustainable long term growth, we are highly confident in achieving our goals on this high-grade lithium property."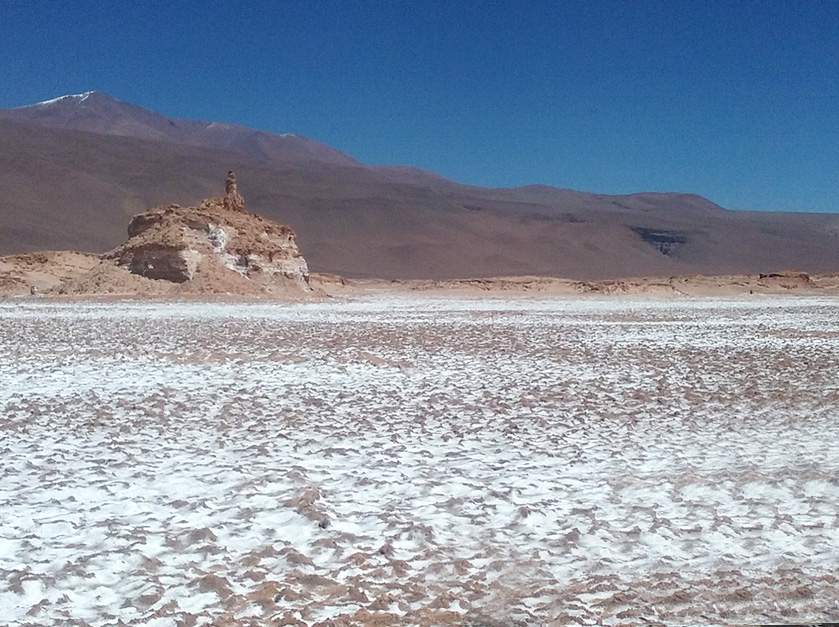 Qualified Person
The technical information contained in this news release has been reviewed and approved by Afzaal Pirzada, P.Geo., a qualified person, as defined by NI 43-101 who works as Vice President Exploration of the Company.
About Ultra Resources Inc.
Ultra Resources is an exploration and development company with a focus on the acquisition and development of gold, copper and lithium assets. The Company currently holds a brine lithium property in Argentina, and one hard rock spodumene type lithium property at the Georgia Lake area in northwestern Ontario, Canada. The Company also holds other gold and base metals properties in Argentina.
On behalf of the Board of Directors
Kiki Smith, CFO
For further information, please contact:
Kiki Smith, CFO
T: +1-778-968-1176
E: kiki@ultraresourcesinc.com
W: www.ultraresourcesinc.com
Or view the Company's filings at www.sedar.com
Cautionary Statement Regarding "Forward-Looking" Information
Some of the statements contained in this press release are forward-looking statements and information within the meaning of applicable securities laws. Forward-looking statements and information can be identified by the use of words such as "plans", "expects", "intends", "is expected", "potential", "suggests" or variations of such words or phrases, or statements that certain actions, events or results "may", "could", "should", "would", "might" or "will" be taken, occur or be achieved. Forward-looking statements and information are not historical facts and are subject to a number of risks and uncertainties beyond the Company's control. Actual results and developments are likely to differ and may differ materially, from those expressed or implied by the forward-looking statements contained in this news release. Accordingly, readers should not place undue reliance on forward-looking statements. The Company undertakes no obligation to update publicly or otherwise revise any forward-looking statements, except as may be required by law.
Neither TSX Venture Exchange nor its Regulations Services Provider (as that term is defined in policies of the TSX Venture Exchange) accepts responsibility for the adequacy or accuracy of this release.