Clean Cars, Lithium and Government Policy
Clean Cars Grow in Popularity
It's no secret that electric vehicles are growing in popularity. In North America, Europe and Asia, clean cars sell like hotcakes. In every market where EVs are available, buyers are forced to brave waitlists. Consequently, demand seriously outpaces supply.
The wait is intensified in densely populated areas. In Beijing, where permits regulate city driving, EV waitlists can take up to 4 years. Both businesses and governments are working to expand the EV industry. Meeting demand requires a team effort.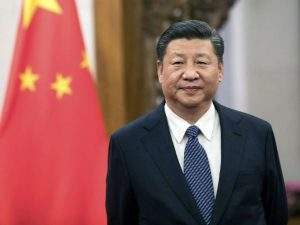 Asian Governments Lead Public Sector
As far as governments are concerned, China laps the global field in clean energy policy. Not surprisingly, the communist nation's goal of 100% EVs by 2030 is the world's most ambitious. The government's clear EV targets lead a populous continent that will benefit from clean transport adoption. China currently owns half of the world's existing lithium reserves. Furthermore, its Belt & Road Initiative is mortgaging the developing world's infrastructure demands.
However, China is not the only Asian government experiencing EV success. Several Southeast Asian countries, including Malaysia, have taken steps in the right direction. This is a no-brainer. Countries including Vietnam, Cambodia, Thailand and the Philippines experience the world's most severe traffic congestion. Relying heavily on two-stroke motorbikes and mopeds, bikes powered by lithium-ion batteries will reduce pollution in these regions.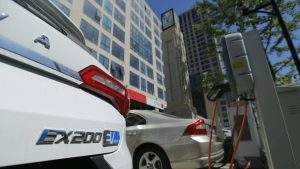 Global Public Sector Success
Nevertheless, EV adoption is a global trend and governments play a large role. But which nation is best? In China, subsidies from Beijing helped build the world's largest EV industry. Meanwhile, the EU is on a similar path. It recently voted to reduce emissions from new cars by 40% by 2030. This exceeds the European Commissions' original 30% cut.
Third, 10 American states have allowed EVs to use HOV lanes. Additionally, the US Department of Energy continues to fund clean transport programs. These include lithium-ion battery and charger development programs.
Lastly, Australia still relies heavily on coal. Despite being a primary source of hard-rock lithium mining, the Oceanic state adopts EVs slower than the competition. The land down under might've missed the memo.
Ultra Lithium Inc. A team of lithium experts with a finger on the pulse of clean energy news, Ultra Lithium is a lithium exploration company with holdings in Argentina, Canada and the US (TSX-V:ULI, OTCQB: ULTXF and Frankfurt: QFB).