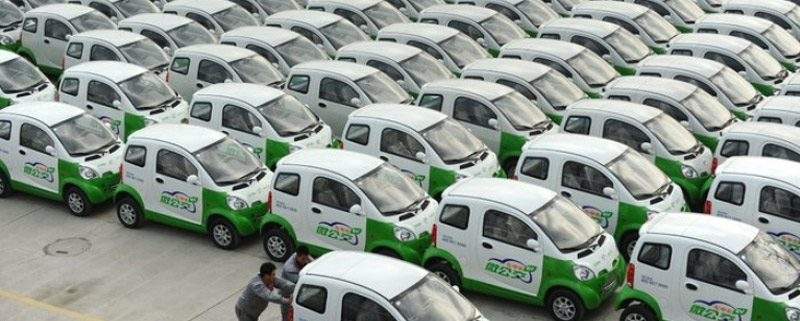 EVs and Lithium in China: You'll Have to Wait
EVs a Privilege to Own in China
Of all global electric vehicle sales last year, China contributed more than half. Surprisingly, this was despite a massive waitlist for EVs throughout the world's largest electric car market. In Beijing, electric vehicle license plates are a hot commodity. Consequently, many potential owners must wait upwards of 5 years for a chance to drive sustainably.
"New energy vehicles," as they're known in China, are a major status indicator. This is similar to North America, where prices for electric vehicles fall outside a middle-class budget. This could change quickly in China, especially with the government aiming for 100% electric vehicle sales by 2030. Unfortunately, a global lithium shortage won't speed things up.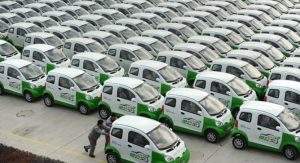 Permits Needed to Drive Beijing's Roads
The Chinese government aims to comprise 1/3rd of the global EV market in 2040. Such ambitions have electrified much of the country's public transport options, including Shenzhen's entire bus fleet. Each city has a yearly electric vehicle sales quota. Until 2014, demand for EVs was equal to supply.
However, that changed when the government introduced licenses for gas powered vehicles. Today, at least 6 Chinese cities limit the number of non-EVs allowed on its roads. This is a huge mentality shift. In fact, democracies have a tough time keeping up. Even Hong Kong's clean energy market seriously lags behind China's.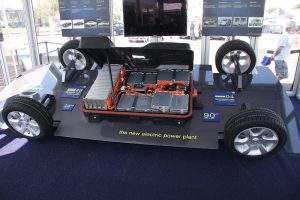 China Dominates Global EV & Lithium Markets
Motivated by overpopulation and poor air quality, China leads the world in clean energy technologies. Hence, no elections mean it can quickly pass eco-friendly laws. Furthermore, this focus has allowed it to corner the lithium market. The most important resource in the clean energy revolution, most of the world's lithium is in South America's Lithium Triangle.
With so much lithium in Bolivia, China has used its Belt & Road Initiative to mortgage the developing nation's infrastructure. In exchange: ownership of the world's largest lithium reserve. Consequently, China owns over half the global lithium supply. Meanwhile, America and the EU jostle for their own mining operations.
The global race for lithium is underway.
Ultra Lithium Inc. A team of lithium experts with a finger on the pulse of clean energy news, Ultra Lithium is a lithium exploration company with holdings in Argentina, Canada and the US (TSX-V: ULI, OTCQB: ULTXF and Frankfurt: QFB).