Nissan Leaf Dominates European EV Market
Nissan Leaf Tops European Auto Industry
Europe is one of the world's largest electric vehicle markets. Along with China and North America, several European countries are clean energy trailblazers. The Nissan Leaf has enjoyed immense success in this market.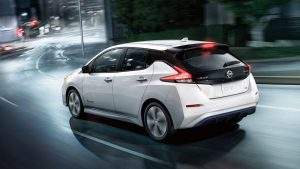 The Renault-Nissan-Mitsubishi alliance has benefited from Europe's sustainable reputation. Over 26,000 Nissan Leafs have been sold throughout the continent. Not surprisingly, it's Europe's best-selling electric car. The alliance is Europe's most prominent. However, Tesla dominates the American market while several automakers compete for Chinese EV supremacy. Consequently, Nissan Leafs are by no means the world's most popular.
Businesses Buy-In
However, it has sold the most units globally to date. Since 2010, over 350,000 purchases have been made. Furthermore, corporate buy-in has helped the Nissan Leaf's success. Over 8,000 vehicles have been delivered to corporate fleets in Europe. This is remarkable, considering the model only entered the European market last year.
Businesses appear to be a major part of the clean energy revolution. While governments in the West struggle to implement green policy, the private sector has rolled up its sleeves.
Europe's Pivot to Clean Energy
Europe has a huge incentive to embrace electric vehicles. In fact, it has several. Most importantly, global carbon emissions continue to rise. While most pollution is concentrated in Asia, many European countries are affected. Second, most of Europe's oil is imported from Russia. The EU would be wise to distance itself from the authoritarian nation.
Instead of sourcing oil from Russia, Europe should purchase lithium from South America. The mineral powers electric vehicle batteries, computers, and most electronics. It seems Europe's sustainable reputation needs work.
Ultra Lithium Inc. A team of lithium experts with a finger on the pulse of clean energy news. Ultra Lithium is a lithium exploration company with holdings in Argentina, Canada and the US (TSX-V:ULI, OTCQB: ULTXF and Frankfurt: QFB).