Lithium Drilling at Laguna Verde Argentina
Lithium Drilling at Laguna Verde Site Significant
On October 23rd, 2018, Ultra Lithium applied for a drilling permit at its Laguna Verde site. This Argentine property is massive, featuring a 23-kilometre brine basin. The drilling permit application is one of the indicators of why lithium production is lucrative in this region. As discussed in yesterday's post, this drilling application is significant. With 54% of the world's lithium found in South America's Lithium Triangle, securing upcoming mining projects is important for both national governments and corporations.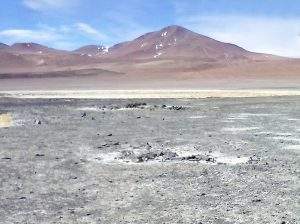 Furthermore, lithium's a central part of the global economy. Without the mineral, all new EV would grind to a halt.
ULI's Objective
Ultra Lithium has considerable expectations for this site. As previously mentioned, geologists have confirmed the 23-kilometre salar area has the potential for hosting massive lithium deposits. By drilling into the brine basin, the ULI team enables lithium and other minerals (including potassium) to surface over time. Because these salars (also known as evaporation pools) are outside, this process takes time. The sun is tasked with dissolving these minerals, which can take up to one year.
While a lithium metal value of less than 400ppm (parts per million) is found in most sediment samples, this site produced an average of 526ppm. Therefore, ULI's positive expectations are justified.
Why Lithium Drilling in Argentina is Lucrative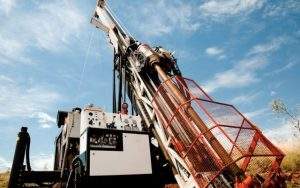 Should drilling be successful, Ultra Lithium's Laguna Verde site has the potential to be of of South America's larger lithium mining sites. Much of the world's electric vehicles will be powered by the Argentinian Lithium Triangle, and Laguna Verde could be one of the significant contributors.
Lithium also powers Smartphones, laptops, PCs and most consumer electronics. And is commonly used in ceramics and as a mood stabilizer. For these reasons, there's a global lithium shortage. Ultra Lithium could be one of the players to help satisfy the planet's thirst for lithium.
Writing of this article has been paid for by Ultra Lithium Inc.
Ultra Lithium Inc. A team of lithium experts with a finger on the pulse of clean energy news, Ultra Lithium is a lithium exploration company with holdings in Argentina, Canada and the US (TSX-V: ULI, OTCQB: ULTXF and Frankfurt: QFB).