Lithium Powered Planes Incoming
Lithium Powered Planes in Development
The current wave of clean energy technology knows no bounds. Especially when it comes to transportation, sustainable ways to get from A to B are becoming more popular. Now, lithium powered planes are set to revolutionize air travel. Well, one day.
EasyJet is in the process of developing its own electric plane, operated by lithium-ion batteries. Hitting European skies in the near future, this upcoming fleet will first be put to use ferrying passengers from London-Amsterdam. Europe's most travelled route, bridging the UK with continental Europe, the flyway is set to become the first major electric route. Thus far, only smaller planes have gone electric. Consequently, EasyJet's decision sets a precedent for the entire aviation industry.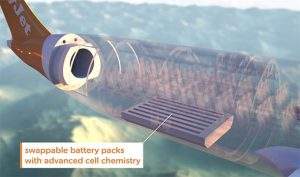 Another Use for Lithium-Ion Batteries
There are many perks to electric planes. First, there are environmental considerations. Electric planes will severely cut down on overall carbon emissions. Meanwhile, 1 flight from New York to Los Angeles generates 20% of the greenhouse gases the average car emits annually. With the ICPP's 2018 climate report confirming that modern transportation causes the greatest environmental threat, this sector craves change.
Second, electric planes are quiet. Horror stories abound of people living under major flight paths, unable to go 20 minutes without a disruption. With lithium-ion batteries, the world's 20,000 commercial planes would cost no one a night's sleep.
Lastly, batteries will soon become more efficient than gas in the future. As technology advances, it'll become easier for engineers to store more energy inside battery cells.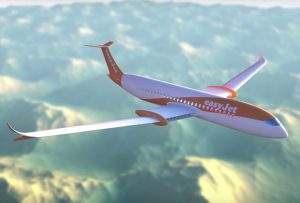 Lithium's Role in Clean Energy Tech
This last point is key, as 3D-printed lithium-ion batteries will soon be available. Moreover, solid-state batteries will allow for more creativity when moulding batteries to fit electronics. However, for electric planes to hit the skies, aerospace manufacturers need lithium. Along with cobalt, this element powers the global economy. All consumer electronics use these batteries, and supply isn't keeping with the EV industry's growth.
Most of the world's lithium is in Argentina, Bolivia and Chile. Consequently, with several projects in Argentina, Ultra Lithium Inc's mining operations power a sustainable future.
Ultra Lithium Inc. A team of clean energy experts with a finger on the pulse of mining news, ULI is a lithium exploration company with holdings in Argentina, Canada and the US (TSX-V: ULI, OTCQB: ULTXF and Frankfurt: QFB).