Lithium Grid Storage Increasing
Lithium Grid Storage Installs to Skyrocket
According to a recent study, lithium grid storage installations could increase 55% annually. Consequently, installs will increase by 8 times over that span. That's from 2 to 18-gigawatt hours by 2022.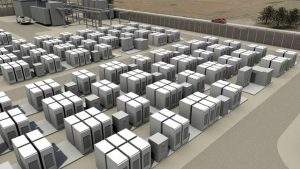 Grid storage is becoming more popular and has benefited from cleantech trends. First and most obvious is the increase in electric vehicles hitting the streets. Accounting for no more than 1% of the global fleet, electric automakers like Tesla and China's BYD are succeeding in the high-end vehicle markets. Meanwhile, affordable options like the Nissan Leaf sell at a steady pace.
So steady, in fact, the Leaf became Europe's most popular vehicle. As a result, there's plenty of incentive for engineers to develop more efficient batteries. Consequently, they're lasting longer and taking less time to charge than ever – however slow progress seems to the public.
A Golden Era for Lithium-Ion
With the US leading the pack, more countries are storing electrical energy on a large scale within an electric power grid. Installation deployments are benefiting from improved battery energy density.
Furthermore, labs increasingly tinker with lithium-ion batteries. Responsible for powering most of the world's consumer electronics, electric vehicles make up just a fraction of global use. A zero-emission alternative to combustible engines, these batteries are becoming increasingly popular among automakers. However, applications like grid storage will ensure that demand remains constant.
Also, Smartphone use won't decrease anytime soon.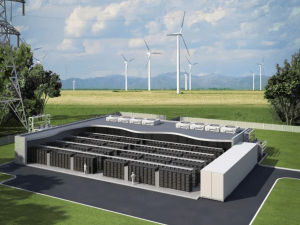 Lithium and Grid Storage
Used in large power grids that electrify buildings, communities, compounds and more, these batteries are in demand. Meanwhile, national governments compete with one another for ownership.
Considered a 'critical element' by the Trump administration, lithium is the main element involved in lithium-ion batteries. Consequently, the American mining industry is expected to receive governmental support to extract this particular element.
Meanwhile, China quietly owns half of the world's lithium supply. Needed to power its clean energy dreams, the Chinese government recognizes lithium's value.
Only time will tell if the world catches up.
Ultra Lithium Inc. A team of clean energy experts with a finger on the pulse of mining news, ULI is a lithium exploration company with holdings in Argentina, Canada and the US (TSX-V: ULI, OTCQB: ULTXF and Frankfurt: QFB).