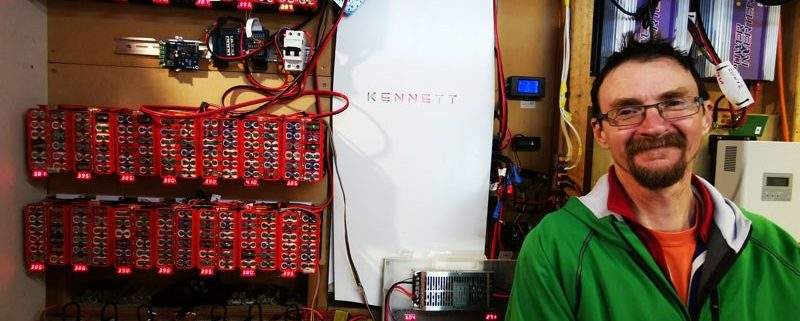 Recycled Laptop Batteries Power the Future
Recycled Laptop Batteries A Sustainable Solution
The online DIY (Do It Yourself) scene is nothing new. Thanks to it, the internet contains millions of ways to reuse household objects. These solutions save time, money and reduce clutter. However, DIY with recycled laptop batteries has social value. That's right, lithium-ion batteries are saving the world. Granted, this sounds dramatic. However, Do It Yourselfers like Paul Kennett are finding ways to reduce their carbon footprint wherever possible.

Riding his bike to an e-waste recycler near his home, he buys a collection of used laptop batteries. Powered by lithium-ion cells, he uses these cheaply bought batteries to power solar panels strategically placed around his property. Moreover, he uses the panels to charge his laptop, e-bike, cell phone battery and any electronic device.
Going Green with Lithium-Ion Batteries
Despite such innovation, laptop batteries decay. Once tiny fractures start to appear, short-circuits are imminent. However, Kennett's decision to take sustainability into his own hands is worth a pat on the back. A former student of electrical engineering, the microprocessor junky knows his way around a circuit board. If recycled laptop batteries could talk, they'd thank folks like him for extending their lives.
Finding ways to incorporate clean tech into everyday life is becoming more popular. As the world goes green, technology is emerging that produces cheaper sources of energy. The electrodes powering lithium-ion batteries are already in everyone's homes, powering every aspect of life. Their efficiency and need will only skyrocket. Furthermore, rising electric vehicle popularity means the global battery market could hit $93 billion by 2025.
Goodbye, lead batteries and combustible engines.
Lithium's Value Set to Climb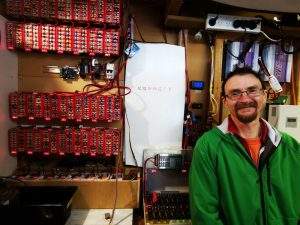 The growing online DIY community is just one example of clean energy adoption. While individuals take matters into their own hands, national governments and major corporations follow suit. In late 2017, the Trump administration declared lithium a critical mineral. Specifically, to the economy.
Moreover, the Chinese government's Made in China 2025 Initiative sees the communist state selling 7 million electric vehicles. That's nearly double the current global number. While lithium itself is very common, mining operations are rare. Today, most are found in Argentina, Chile and Bolivia. Potentially lucrative mining sites like Ultra Lithium Inc's Laguna Verde site are increasingly valuable.
Without lithium, Do It Yourselfers will have difficulty finding old laptop batteries to charge their solar panels.
Ultra Lithium Inc. A team of lithium experts with a finger on the pulse of clean energy news, Ultra Lithium is a lithium exploration company with holdings in Argentina, Canada and the US (TSX-V: ULI, OTCQB: ULTXF and Frankfurt: QFB).