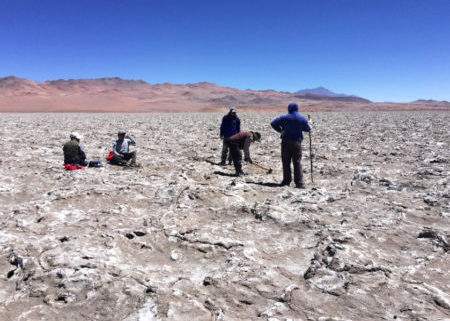 Ultra Lithium Argentina Developments Update
Ultra Lithium Argentina Developments a Source of Excitement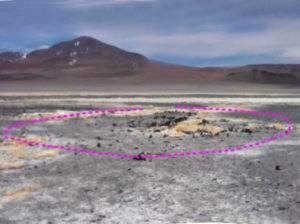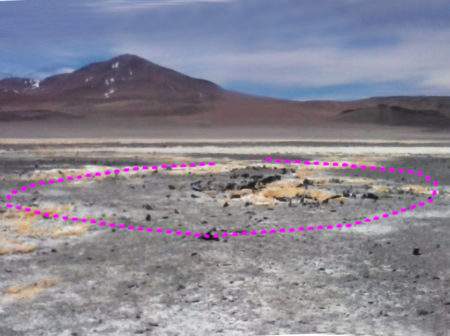 Every day, the world of lithium mining and exploration becomes more central to the global economy. As electric vehicles grow in popularity and consumer electronics increasingly rely on lithium-ion batteries, lithium forms of the modern energy race's backbone. Consequently, Ultra Lithium Argentina developments send ripples through various sectors. READ: EV Growth Increases Lithium-Ion Battery Demand.
An overview of Ultra Lithium Argentina recent developments includes the following:
Laguna Verde, Argentina
A bench scale evaporation test has been started at Ultra Lithium's laboratory, currently established in Salta, Argentina.
A 4 cubic metre (4,000 liters) brine sample taken from the site was shipped to the lab in July 2018.
The sample is being tested to evaluate the process design for producing various lithium salts in controlled temperature, wind, humidity and pressure conditions.
Lithium recovery analysis is also a part of this test work.
La Borita, Argentin
A process engineering firm's evaluation indicates very good potential for faster evaporation and concentration of lithium salts than normal.
Pumping testing are being carried out to define hydrogeological characters of the basin and its pumping capacity.
Pilot-scale evaporation ponds are proven to feature pro-lithium-enriched brine concentrate.
Ground geophysical surveys are being conducted to see the basin configuration and brine depths.
Amelia Property, Argentina
2017 Shallow sampling results indicated lithium values of 2.55 mg/L to 75.5 mg/L with an average of 31.8 mg/L; magnesium values are in the range of 36.3 mg/L to 1100 mg/L with an average of 528.8 mg/L, boron less than 14 mg/L to 27.5 mg/L, potassium less than 15 mg/L to 1,390 mg/L.
The Company has recently completed TDEM and Gravity ground geophysical surveys and the data is being processed for further work planning.
Archibara and Galan Properties
During October 2017, sampling indicated lithium values in the range of <1 – 72.8 ppm, with potassium values of 25.9 – 2,090 ppm, and magnesium values of 9.5 – 1060 ppm with a Mg/Li ratio of 14.6 – 21.6.
The Property features promising values of salinity and sulfur efflorescence, which indicates possible ongoing hydrothermal activity.
Future work will include a ground geophysical survey and drilling.

Other Ultra Argentina Recent Developments
Ultra Lithium Inc. A team of clean energy experts with a finger on the pulse of mining news, ULI is a lithium exploration company with holdings in Argentina, Canada and the US (TSX-V: ULI, OTCQB: ULTXF and Frankfurt: QFB).