EV Growth Increases Lithium-Ion Battery Demand
Demand for Lithium Batteries to Hit $500 Billion by 2050 Due to EV Growth
According to research by Sanford C. Berstein & Co. the market for electric vehicle batteries will hit $500 Billion USD by 2050. That's a multiple of 10. Consequently, EV growth increases the value of lithium-ion batteries. Today, manufacturers aren't benefiting much. They're spending billions establishing global relationships and improving manufacturing capacity.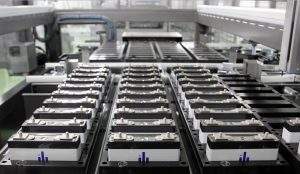 However, the future benefits are staggering. Even suppliers who formed before 1908 are scaling to match expected demand. Although global EV sales still lag behind gas-guzzlers, exponential change is coming.
The Industry Scales – Quickly
The next 2 decades will see huge gains in EV demand, according to BlackRock Inc. As a result, asset managers open massive funds to support lithium-ion and EV manufacturing. No matter your take on the transportation industry, the smart money appears to be on clean energy.
Furthermore, another report finds that lithium-ion battery prices in the mid-2020s will fall by more than 50%. This means that electric vehicles will be widely accessible to the middle-class soon. By this estimate, EVs will achieve cost parity with gas-powered vehicles by 2030.
The Global Lithium Shortage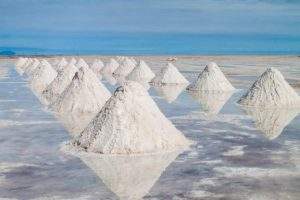 However, tech advances in battery storage mean nothing without the minerals that power them. Lithium and cobalt are the primary components of lithium-ion batteries. Used in electric vehicles and most consumer electronics, most of the world's lithium mines are found in South America.
On a related note, Ultra Lithium Inc recently applied for a drilling permit at its Laguna Verde site in Argentina. Consequently, the lithium extracted from the 23-square-kilometre basin will help supply EV manufacturers. EV popularity will take the value of lithium to new heights
Ultra Lithium Inc. A team of lithium experts with a finger on the pulse of clean energy news, Ultra Lithium is a lithium exploration company with holdings in Argentina, Canada and the US (TSX-V: ULI, OTCQB: ULTXF and Frankfurt: QFB).