Autonomous Electric Vehicles: A Matter of Time
Autonomous Electric Vehicles and Evolution
There are many hurdles faced by the green revolution. Chief among them is a question of productivity. Will clean energy technologies compromise practicality? After all, plug-in cars are expensive, take a while to charge and have small lifespans. However, autonomous electric vehicles and a bit of time will change that.
Regrettably, only 750,000 electric cars roam America's roads. Globally, annual market penetration is still under 3%. However, recent developments have put confidence in proponents of clean energy transportation. For starters, Tesla recently reported its first profitable quarter in 2 years.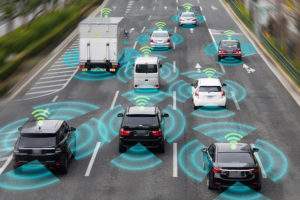 Detractors look to the proven efficiency of gas-powered vehicles when talking down electric cars. Sadly, range anxiety is a very real threat faced by both potential and existing EV owners. The best plug-ins on the market can travel over 300 miles on 1 charge, but time and technological breakthroughs are needed to improve this. Luckily, a horde of such breakthroughs are on their way.
READ: Lithium-Ion Battery Design Becoming Wildly More Efficient
The Economic Benefits
However, battery improvements tell only 1 part of the story. Autonomous electric vehicles have started driving the world's roads. Although self-driving cars face multiple roadblocks to widespread adoption, the technology underpinning their rise quickly improves.
Consequently, the UK capitals of London and Edinburgh have made a bold leap. The public in these cities will ride self-driving buses starting in 2021.
The economic benefits of autonomous electric vehicles are many. First, widespread adoption will eliminate traffic congestion. Even when mixed with human drivers, self-driving vehicles can anticipate and react to road conditions at impressive rates. A recent simulation tested this theory, producing impressive results.
Second, "software on wheels" can optimize fuel consumption rates. Studies suggest self-driving cars will reduce carbon emissions by 60%.
Lastly, the economic benefits of safer streets and less congestion are neverending. In 2010, it was estimated the Egyptian economy lost nearly $3 trillion USD annually. This was just in greater metropolitan areas.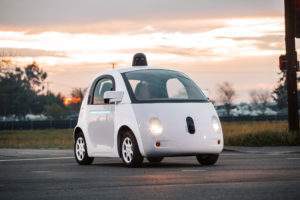 Powering the Autonomous Revolution
Most importantly, autonomous vehicles will benefit greatly from advanced lithium-ion batteries. With increased funding and major players entering the EV industry, electric vehicles will soon be more efficient than their gas-powered rivals.
READ: Solid-State Batteries in Electric Vehicles
Autonomous electric vehicles will one day navigate the world's roads in great numbers. When, exactly, is the result of a number of factors.
First, policy. Federal, state, provincial and municipal legislatures must assess whether the technology is developed enough for widespread adoption. Second, technology. If self-driving cars are to work, the technology underpinning them needs to be perfect. Otherwise, they become a major security risk.
Lastly, EV battery sophistication. Electric vehicles are better suited to self-driving tech. After all, an electric interface will mean the technology can efficiently run all systems throughout the vehicle digitally. Bring on the autonomous revolution – but, at an appropriate time.
Related Articles
Ultra Lithium Inc. A team of clean energy experts with a finger on the pulse of mining news, ULI is a lithium exploration company with holdings in Argentina, Canada and the US (TSX-V: ULI, OTCQB: ULTXF and Frankfurt: QFB).