Electric Vehicle Consumer Behaviour Changing
Electric Vehicle Consumer Behaviour Going Green
Despite what you've heard in the news, electric vehicles are having a tough time breaking ground in the US. Today, just 1% of the American transportation fleet is electric. However, electric vehicle consumer behaviour is changing, industry reports say. Sadly, global auto sales are still dominated by gas-powered vehicles. Regardless of how well Tesla, Renault-Nissan or any of the state and privately owned Chinese EV manufacturers perform, the gap is still massive.
However, sales of plug-in vehicles are set for exponential growth. Furthermore, long-term energy savings and a desire for social responsibility are encouraging new owners to go green.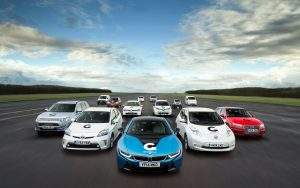 The Challenges Facing Potential Owners
Meanwhile, it's still difficult for most to own an electric vehicle. First, plug-in transports are still incredibly expensive and are largely accessible to only high-earners.
Second, charging technology has a long way to go. Although lithium-ion batteries are improving, it still takes a long time to charge a vehicle. Third, range anxiety hurts demand. This is the fear of being stranded on a road trip, as EVs have just begun to exceed 200 miles on a single charge.
Lastly, charging station infrastructure are tough to find. While Tesla's supercharger stations are strategically placed throughout the US, gas stations are everywhere. Plus, many people are averse to breaking old habits. It'll take some time for consumers to change their fueling behaviour.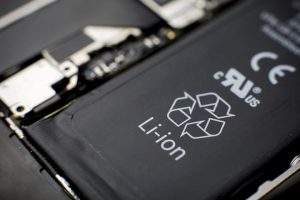 A Lithium Shortage Hurts EV Supply
Meanwhile, the mineral needed to power electric cars is in short supply. A global lithium shortage has played a role in EV demand not being met by suppliers. Most of the world's lithium is found in South America's Lithium Triangle. Comprising Argentina, Bolivia and Chile, this region is the target of global investment. Consequently, the Chinese have invested aggressively. Their aim is to own most of the world's lithium, allowing it to control the electric vehicle revolution.
While Australia, Europe, the US and Africa offer lithium mining sites, South America owns the most readily available deposits. Along with cobalt, this mineral will determine the direction of clean energy tech. It's an oil war for the modern era.
Ultra Lithium Inc. A team of clean energy experts with a finger on the pulse of mining news, ULI is a lithium exploration company with holdings in Argentina, Canada and the US (TSX-V: ULI, OTCQB: ULTXF and Frankfurt: QFB).