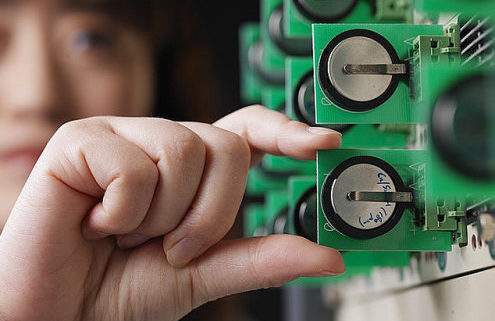 Nano Sponge Lithium Ion Battery A Revelation
Nano Sponge Lithium Ion Battery Improves Performance
Dutch organization RGS has made a major breakthrough. The discovery will rapidly improve the performance of lithium-ion batteries. Called E-magy, a nano sponge lithium ion battery reduces charge-cycle swelling. Consequently, battery power and efficiency are greatly improved. Ultimately, storage capacity is increased by 50%. This allows vehicles to travel 500km without a single charge.
Meanwhile, the industry's highest-performing vehicles travel just 300km on one charge. Electric vehicle manufacturers constantly look for ways to make lighter, more efficient batteries. Unfortunately, lithium-ion batteries typically last only 1,300 cycles. Granted, this wildly outperforms traditional alkaline batteries.
Increasing Battery Lifespan

However, batteries need to last longer if plug-ins are to replace gas-consuming vehicles. With the nano sponge lithium ion battery, exterior anodes don't swell. Instead, the sponge-lining absorbs the liquid flow of lithium-ions. Hopefully, manufacturers are quickly able to adopt this technology. Its inclusion in consumer electronics and electric vehicles is highly anticipated.
Meanwhile, solid-state batteries are expected to rid consumers of safety concerns. However, they're not expected to hit the market for another ten years. In the meantime, nano sponge technology could help accelerate battery performance.
Another Step Forward for Clean Energy Tech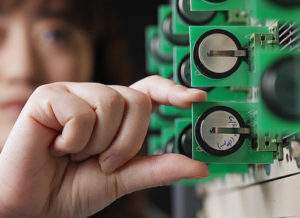 Such positive news comes in a week where Donald Trump spoke negatively of electric vehicles. He expressed frustration at major auto manufacturers going electric. Meanwhile, the industry appears unphased by his administration's threat to repeal EV subsidies.
Such a technological breakthrough is evidence of an unstoppable clean energy wave. Lithium ion batteries will soon replace combustible engines as global transport's most popular energy source.
Consequently, the environment isn't the only entity to benefit. So will the average consumer, who will benefit from cheap, efficient vehicles that outperform conventional vehicles.
Related Articles
Ultra Lithium Inc. A team of lithium experts with a finger on the pulse of clean energy news, Ultra Lithium is a lithium exploration company with holdings in Argentina, Canada and the US (TSX-V: ULI, OTCQB: ULTXF and Frankfurt: QFB).