3D-Printed Lithium-Ion Batteries
Scientists Create A Breakthrough Process to Print 3D Lithium-Ion Batteries
Good news, clean energy fans: 3D-printed lithium-ion batteries exist. Scientists from Duke University created a process to print these batteries in any shape. The process itself is something out of a sci-fi novel. It involves using an electrolyte solution to increase the ionic conductivity of polymers for 3D printing. That's as good a translation as we can provide.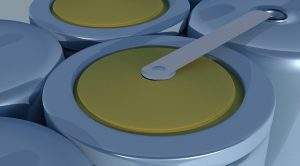 This has far-reaching implications, going far beyond electric vehicle applications. 3D-printed lithium-ion batteries have the potential to change global commerce.
How they can Benefit Society
Lithium-ion batteries are incredibly important. Used in laptops, Smartphones, electric vehicles, pharmaceuticals, ceramics and virtually all consumer electronics, these batteries power the world. However, electronics manufacturers need to build devices that mould around these batteries. As these batteries have become more powerful, devices have shrunk. Meanwhile, 3D-printing a battery would reverse this. Instead, electronics manufacturers will be able to put usability and design before practicality.
The possibilities are endless. Smartphones would mould to the contours of your hand. Electric Vehicles could have battery cells throughout, not only under the chassis. Desktop rigs to feature designs that incorporate the battery into the aesthetic.
Most important: electronics would last much longer.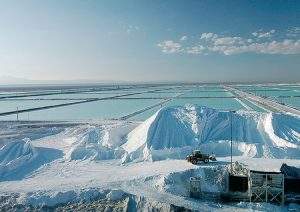 3D-Printing & Lithium Mining
Lithium-ion batteries are becoming more common. Obviously, electric vehicles are a major reason. It's the energy source powering the clean tech revolution. Furthermore, national governments and corporations fight to control the resource. Mining operations are scarce, although the mineral is common throughout the world.
Today, 54% of the world's existing lithium mines are found in South America's Lithium Triangle. However, this changes when 3D-printed lithium-ion batteries are mass-produced. Consequently, the value of lithium will continue to skyrocket.
Ultra Lithium Inc. A team of clean energy experts with a finger on the pulse of mining news, ULI is a lithium exploration company with holdings in Argentina, Canada and the US (TSX-V: ULI, OTCQB: ULTXF and Frankfurt: QFB).