Reusing Lithium Batteries Becomes Easier
Reusing Lithium Batteries a Global Priority
Most batteries aren't recycled properly. Globally, this problem is about to become more problematic. As electric vehicles grow in popularity, reusing lithium batteries becomes a priority. This is especially important for lithium-ion batteries. Most consumer electronics are powered by them. Moreover, major automakers enter the plug-in vehicle market.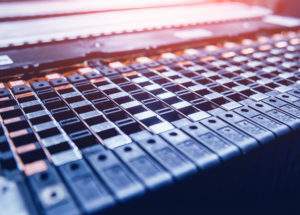 Until now, lead-acid and alkaline batteries have powered the world's electronics. Unfortunately, they offer no charging solution and must be thrown out after use. Consequently, the recharging capacity of lithium-ion batteries has made them the industry favourite.
A Promising Joint Venture
3 companies recognize the significance of this. Axion, Aceleron, and Aspire have joined forces to optimize the recycle and reuse process. However, the challenge they face is daunting. Recycle giant Axion estimates 100,000 EV batteries will need reusing or recycling over the next decade. Nevertheless, the company's slogan "working towards a world where nothing goes to waste" means solving this problem.
Granted, they've identified two worthy partners. Overall, the process is simple. First, Axion will receive batteries in the UK. They will assess which can be reused. Second, Aceleron will test and repurpose the batteries for second-life applications. Last, Aspire Engineering will disassemble and rebuild the batteries.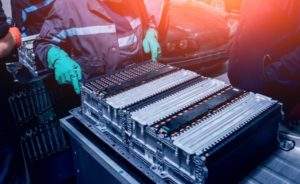 Lithium Battery Use Increases
Joint ventures like these are crucial. Obviously, they play an eco-friendly role. However, they'll potentially save billions in energy storage. EV batteries require lithium and cobalt. Especially with lithium, mining projects aren't commonplace. Consequently, minerals powering clean energy technologies must be spared. Especially as India and China rapidly turn to clean transportation, the three R's are crucial.
Reduce, reuse and recycle are at the forefront of the clean energy revolution. As electric vehicles own a larger share of the global market, their importance will only increase. After all, ending carbon emissions only happens when reusing lithium batteries becomes a global priority.
Related Articles
Ultra Lithium Inc. A team of lithium experts with a finger on the pulse of clean energy news, Ultra Lithium is a lithium exploration company with holdings in Argentina, Canada and the US (TSX-V: ULI, OTCQB: ULTXF and Frankfurt: QFB).