Chinese Lithium Producer Signs Deal with Tesla
Chinese Lithium Producer Signs Lucrative Deal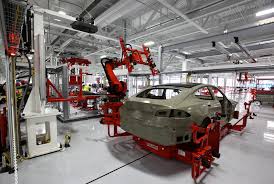 In late 2017, a major Chinese lithium producer signed a lucrative deal with a major electric vehicle manufacturer. In fact, the world's most renowned EV brand. Ganfeng lithium – one of the world's leading lithium producers – is set to benefit from a 3-year agreement with Tesla.
Valid until December 2020, the deal can shape the international clean energy landscape. Furthermore, it guarantees that up to 20% of Ganfeng's overall production goes to Tesla. This is great news for those in the market for plug-in vehicles. Moreover, it speaks volumes about China's role in clean energy.
By striking it big with the world's most famous electric vehicle brand, China's positioned to benefit from the gradual transition to battery-powered vehicles.
Powering Global Roads
Although Tesla isn't the world's largest electric automaker, it's movement causes ripples far beyond American soil. After posting its first profitable quarter in two years, it looks as if things are heading in the right direction for the company.
However, Tesla's capacity still needs to grow immensely to meet demand. Moreover, China's electric vehicle industry is light years ahead of America's, and potential EV owners face a 4-year wait in megacities like Beijing.
After news of the deal surfaced, shares in Ganfeng rose 10%. Meanwhile, Tesla recently signed a deal to open a facility in Shanghai. The plant will produce upwards of 500,000 cars annually.
Lithium's Role in Electric Vehicles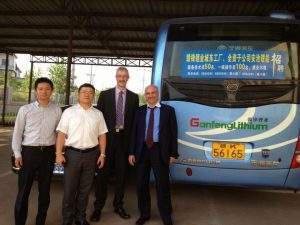 Deals like this are changing the global transportation landscape. Electric vehicles are becoming more common and the minerals needed to power them are becoming more valuable. All plug-in vehicles and consumer electronics use lithium-ion batteries. Made up of (you guessed it) lithium and cobalt, the technology behind these batteries is rapidly improving.
Recently, the ability to 3D-print lithium-ion batteries caught mainstream attention. Moreover, solid-state lithium-ion batteries will rapidly reduce charge time and increase capacity.
It appears Tesla and Ganfeng are determined to meet a world's clean transport demands.
Ultra Lithium Inc. A team of clean energy experts with a finger on the pulse of mining news, ULI is a lithium exploration company with holdings in Argentina, Canada and the US (TSX-V: ULI, OTCQB: ULTXF and Frankfurt: QFB).