Lithium Oversupply A False Premonition
Lithium Oversupply a Myth
Market watchers warn of lithium oversupply, despite evidence that suggests otherwise. Granted, the price of lithium has slipped since 2016, as the Trump administration stepped away from the Paris Climate Agreement.
However, lithium's value is intrinsically tied to the modern economy. Lithium-ion batteries power nearly all consumer electronics. Plus, electric vehicles aren't a fad. Furthermore, grid storage technology uses lithium to power entire cities.
Detractors say an increase in lithium mining projects will cause supply to outstrip demand. However, producers in the EV space are plagued with waitlists of customers eager to make the transition. Furthermore, Tesla's most recent quarter was a profitable one.
Current Price due to Speculation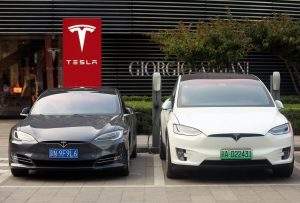 As always, share prices are due to hearsay. Since 2016, this has negatively impacted the price of lithium. With Australia becoming the world's leading suppler, bears assumed hard rock mining operations would ensure supply met demand. Even as China's roads electrify, lithium oversupply would result.
However, any phase of oversupply would be short-lived. In Beijing, demand for electric vehicles has skyrocketed. Potential EV owners must wait up to 5 years. Government quotas mean only a certain amount of gas-powered vehicles can hit the road. Not surprisingly, China has bold ambitions: 100% of vehicles bought by 2030 will be electric. Granted, this is a bold gesture, but the centrally-planned economy tends to meet its targets.
Meanwhile, just over 2% of vehicles bought in China are electric. Government subsidies help consumers and poor national air quality provides a health incentive.
Furthermore, producers will eventually scale enough to meet consumer demand. Soon, buyers will drive electric vehicles home the same day they decide to buy. When this happens, producers will scramble to secure enough lithium to meet demand.
Where Demand for Lithium is the Strongest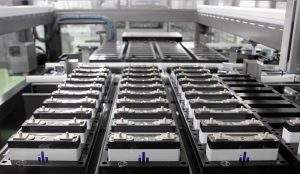 Today, 54% of the world's lithium comes from mining operations in the Lithium Triangle. Made up of South American nations Argentina, Bolivia and Chile, this massive expanse attracts most of the world's lithium exploration projects.
These projects power the global economy. Without them, Smartphones wouldn't exist. Furthermore, growing EV industries in Asia, North America and Europe would be nothing more than sci-fi fodder.
Globally, consumer electronics consume more lithium than the transportation industry. Once manufacturers scale and electric vehicles grow in popularity, lithium mining operations will increase in value.
The market will reflect this. After all, smart investors think long-term.
Ultra Lithium Inc. A team of clean energy experts with a finger on the pulse of mining news, ULI is a lithium exploration company with holdings in Argentina, Canada and the US (TSX-V: ULI, OTCQB: ULTXF and Frankfurt: QFB).