Dyson Electric Cars to be made in Singapore
Dyson Electric Cars to come from Singapore
Despite saying that Brexit will return jobs to the UK, Sir James Dyson has sent jobs abroad. A high-profile advocate for Britain leaving the EU, the English billionaire has chosen Singapore to manufacture Dyson electric cars.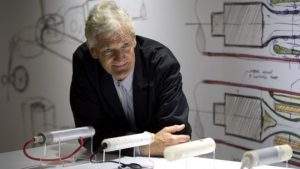 However, he contends the decision came from a desire to be located close to high-growth markets in Asia. The Singaporean plant is expected to be finished by 2021, where Dyson's 1,100 employed locals will relocate.
When it announced its entry into the electric vehicle space in 2017, many thought Dyson's pro-Brexit founder would concentrate operations in the UK. Furthermore, the mogul stated a break from the EU would supercharge British innovation and force the nation to become more self-reliant.
Moreover, the decision stems from a desire to locate engineers closer to the company's manufacturing base. Dyson encourages young engineers to think outside the box, and Singapore makes the most financial sense to exercise this value. Over 2,000 employees will work out of the facility by 2019.
Competing with Tech Giants
Dyson's entry into the EV space pits it against a small collection of industry behemoths. First and foremost, Tesla. However, Dyson electric cars also take aim at Alphabet (Apple's parent company) and Google. Both have plans to make their own plug-in vehicles.
Furthermore, many tech giants are leaving the expensive confines of Silicon Valley for greener pastures. In the age of disruption, firms are able to move locations quickly and efficiently. Meanwhile, many choose not to have a headquarters at all.
If Dyson is to have success in this space, it will need to rely on its characteristic ingenuity. Moreover, its acquisition of Sakti3 will help. The battery company will help Dyson double lithium-ion battery performance.
Lithium to Power Dyson's Fleet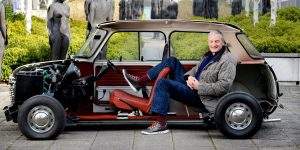 Major tech companies are increasingly reliant on lithium. Recently, China's largest lithium producer signed a lucrative deal with Tesla to power its growing fleet.
Additionally, major tech advances punctuate the sector. For example, EasyJet has recently announced a 100% electric plane to ferry passengers from London to Amsterdam. Furthermore, Solid-state lithium-ion batteries are just around the corner, greatly reducing charge-time.
Dyson's entry into the EV space is great news for clean energy advocates. While Dyson's plug-in vehicles are expected to be in the six-figure range, more involvement in the sector will produce breakthroughs.
In the not-too-distant future, lithium-ion batteries will be a focal point of Apple, Google and Dyson vehicles. After all, these batteries already power everything else Dyson produces.
Ultra Lithium Inc. A team of clean energy experts with a finger on the pulse of mining news, ULI is a lithium exploration company with holdings in Argentina, Canada and the US (TSX-V: ULI, OTCQB: ULTXF and Frankfurt: QFB).