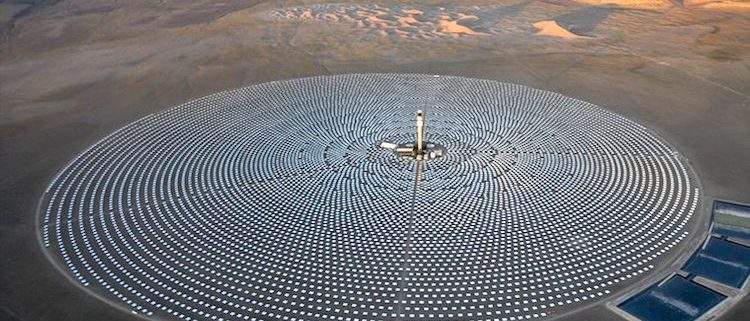 Nevada Clean Energy Plan Approved
Nevada Clean Energy Plan Phases Out Coal
Sometimes, good things go unnoticed. With little fanfare, Nevada passed legislation approving the largest renewable energy investment in the state's history. Consequently, 'Nevada clean energy' and 'Nevada energy' will soon be one and the same.
Regulators approved a plan to build six new solar plants. Moreover, the vote was unanimous. Apparently, the home of sin city will soon be the solar state. The approval is part of Nevada Energy's Integrated Resource Plan (IRP). Ultimately, it allows the electric utility to enter into power purchase agreements with six planned solar photovoltaic plants. They boast a total capacity of 1,001 megawatts.

The Solar State
The plants will double Nevada's renewable storage capacity by 2023. However, this mandates the conditional retirement of the Valmy Generating Station's coal-firing units. Furthermore, the retirement is dependent on the success of the solar plants' construction.
A spokeswoman said: "NV Energy's shift from coal to low cost clean energy will save millions of dollars for families and businesses across Nevada while also clearing our air of more toxic coal pollution." Moreover, a vote to raise renewable energy dependency to 50% by 2030 is set for 2020. Meanwhile, Nevada Energy can now spend up to $22.89 million on transmission upgrades.
Solar Energy and Lithium Batteries

Nevada clean energy plans excite emission-free advocates the world over. Granted, solar technology has a long way to go. However, the storage solution is reliable. Lithium-ion batteries are the battery of choice in most solar applications. Meanwhile, degradation is the primary hindrance they present. Smartphone and laptops face this problem.
Furthermore, electric vehicles face the same issue. Nevertheless, advances in the field are churned out at an impressive rate. Nevada's progressive move will no doubt help improve our understanding of clean energy technologies.
Related Articles
Ultra Lithium Inc. A team of clean energy experts with a finger on the pulse of mining news, ULI is a lithium exploration company with holdings in Argentina, Canada and the US (TSX-V: ULI, OTCQB: ULTXF and Frankfurt: QFB).