Explosion Free Battery Technology
Explosion Free Battery Makes Lithium-Ion Safer than Ever
There have been 225 air or airport-related incidents involving lithium-ion batteries since 1991. Consequently, the development of an explosion free battery is a priority.
California-based tech firm Amionx reports they've made a significant contribution to the achievement of this goal. Furthermore, it expects to license the patent for use in commercial products by the end of 2019. Granted, incidents of batteries exploding are rare. Moreover, SafeCore (Amionx's patented battery technology) performed very well in 'torture tests.'

Safer Science
Conventional lithium-ion batteries burst into flames when stabbed, shot or smashed. Meanwhile, SafeCore batteries did no such thing. This is because SafeCore batteries don't undergo thermal runaway. Overcharging at high voltage can cause this. Additionally, if two electrodes experience an internal short. Ultimately, the solvent along the separator vaporizes.
What is the separator? Only a thin polymer that ions flow through. As a result, ions flow free and cause damage.
Lithium and Clean Energy Tech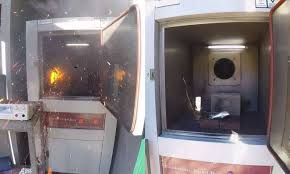 So how does Amionx stop this from happening? It "inserts an ultrathin layer of material (just 1 to 5 micrometers thick, slimmer than a human hair) between each electrode and its respective current collector."
Furthermore, the layer rapidly decomposes when there's a rise in temperature, current or temperature. Consequently, an air gap is created within the cell, stopping the flow of electrons.
Developments like this are crucial to the development of clean energy technologies. Moreover, advances in lithium battery technology happen weekly. If climate change is to be successfully combatted, trailblazers like Amionx need funding.
Related Articles
Ultra Lithium Inc. A team of clean energy experts with a finger on the pulse of lithium and clean energy news, ULI is a lithium exploration company with holdings in Argentina, Canada and the US (TSX-V: ULI, OTCQB: ULTXF and Frankfurt: QFB).