General Motors Goes Electric
General Motors Makes Cuts to Go Green
On par with industry leaders, General Motors has started to focus on electric cars. Cutting 15% of its workforce and closing 5 plants, the American automaker is also discontinuing production on 6 of its vehicles in 2019.
The move comes as little shock to automakers, with the Trump administration's tariffs reportedly costing General Motors $1B USD in 2018. However, gas-powered vehicles aren't the only models to be scrapped. To the surprise of many, the Chevy Volt is going bye-bye.
Furthermore, the move puts over 14,000 employees and contract workers out of work. Such cuts are the result of lagging sales.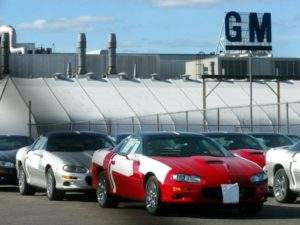 All Eyes on the Future
According to a news release, "Resources allocated to electric and autonomous vehicle programs will double in the next 2 years." In 2017, the company bought self-driving car company Cruise Automation.
While this news is regrettable for those affected, it's a source of optimism for clean energy advocates. Meanwhile, the company has neglected to bring jobs back to the US. Despite benefiting from a massive corporate tax break, GM decided to manufacture its Chevy Blazer SUV in Brazil.
However, electric and autonomous vehicles are expected to increase economic efficiency in the near future. Once lithium-ion battery technology improves beyond combustible engines, society will reap numerous financial benefits.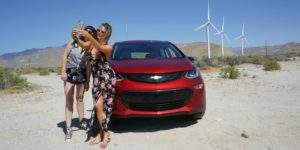 Lithium Powers GM's Electric Shift
GM's recent actions come as no surprise to industry watchers. In April, Ford announced plans to end production of all North American sedans, while tech giants including Apple and Google have entered the race as well. Consequently, the future of vehicles is decidedly electric.
However, the mineral powering this change is in short supply. Lithium, the element found in lithium-ion batteries, is found in all electric vehicles and most consumer electronics.
Exploration and mining projects are increasingly valuable, with South America leading the global charge. Furthermore, GM's next move is securing enough of the mineral for its historic shift.
Related Articles
Ultra Lithium Inc. A team of clean energy experts with a finger on the pulse of mining news, ULI is a lithium exploration company with holdings in Argentina, Canada and the US (TSX-V: ULI, OTCQB: ULTXF and Frankfurt: QFB).