South Korean Lithium Demand Increases
South Korean Lithium Demand to Increase in 2019
Surprisingly, electric vehicles aren't the driving force behind lithium demand. Instead, consumer electronics take the top spot. This is expected to change. Especially in Asia, electric vehicle adoption skyrockets. Consequently, South Korean lithium demand will follow suit.
After all, the mineral powers EV batteries. According to a news release, Korea's lithium market will reach $20 billion USD in 2019. A number of factors spurn this growth. First, EV adoption. Exports currently sit at 36,000 units. By 2022, that number will inflate to 250,000. This is great news for its national auto industry. Transitioning from gas to battery-powered vehicles, sales will hit 5,000 units annually.
National Green Energy Policy
Second, the country's Green Energy Policy will support sustainable growth. It will provide ample subsidies for both infrastructure and energy storage systems. Furthermore, the country plans to phase out its nuclear energy program. Neighbouring Japan's Fukushima nuclear disaster has squashed public support for the power source.
Lastly, Korea's emergency services sector uses lithium cells to power most of its equipment.
Lithium on a Global Scale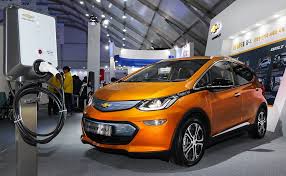 Korea is one of many countries to embrace clean energy technologies. However, global electric vehicle sales sit at a mere 3% of total sales. Nevertheless, the country's pivot to sustainability will increase this number. Meanwhile, regional superpower China spearheads the global EV push. It currently owns over half of global lithium reserves.
Not to be outdone, the Korean government now provides financial support to clean energy programs. Moreover, lithium plays a major part in the growth of national economic revenue. Expect a 15.3% annual increase from 2018-2022.
Related Articles
Ultra Lithium Inc. A team of clean energy experts with a finger on the pulse of clean energy news, ULI is a lithium exploration company with holdings in Argentina, Canada and the US (TSX-V: ULI, OTCQB: ULTXF and Frankfurt: QFB).