Apple Self-Driving Subsidiary Leads Industry
Apple Self-Driving Startup Waymo Outpaces Competition
Both consumers and analysts are on the fence about automated vehicles. As a result, investment in self-driving R&D projects is inconsistent. Both issues of safety and practicality constantly slow momentum. However, one player has broken the mould. Apple self-driving subsidiary Waymo appears to have distanced itself from the competition.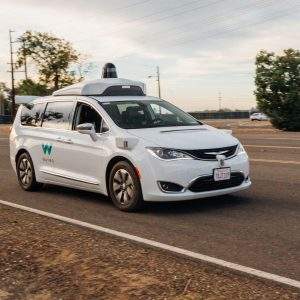 Ultimately, the industry is dominated by the world's largest technology firms. Along with Apple, Uber, Amazon, GM, and Tesla have pumped billions into similar projects. Nevertheless, Waymo test results are the envy of all.
Waymo measures success by a telling metric. How often does a back-up driver need to intervene when behind the wheel of an automated car? In 2018, that number was once every 11,018 miles.
Waymo Sells its Patented Sensor Technology
Granted, not every self-driving startup measures success this way. However, second place wasn't even close. GM startup Cruise Automation's technology forced a driver's hand once every 5,205 miles. Meanwhile, Uber's technology took a step back between 2017 and 2018.
These test results spell financial bliss for Waymo and Apple. Consequently, they've allowed their sensors to hit the market. What's more, the consumer demographic spans the entire technology space.
The technology has massive implications for warehouses. Evidently, the sensors used on automated vehicles would allow movement without the need for lights. The financial and environmental consequences are huge.
The Marriage of EV and Self-Driving Tech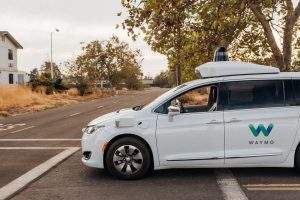 Fundamentally, Waymo's success is a win for the industry. Self-driving cars will rapidly increase economic health. Once they're fully adopted, the benefits are endless.
Firstly, passengers can get work done while en route. Secondly, automated cars can drive bumper to bumper, eliminating virtually all traffic congestion. Thirdly, fuel consumption will be optimized. Using a peloton technique, vehicles can communicate to ensure those running low face limited wind resistance.
Like all automated vehicle tech, Apple self-driving technology will work best with electric vehicles. Because of their digital interfaces, installing driverless software will be a smoother process than with gas-powered models.
As a result, Waymo could help mitigate the effects of climate change.
Related Articles
Ultra Lithium Inc. A team of lithium experts with a finger on the pulse of clean energy news, Ultra Lithium is a lithium exploration company with holdings in Argentina, Canada and the US (TSX-V: ULI, OTCQB: ULTXF and Frankfurt: QFB).