India Grid Storage Project Takes Off
India Grid Storage Project Uses 10Mw Lithium Battery System
Over 2 million residents in Delhi will now get power from lithium-ion batteries. Evidently, the new India grid storage project is the largest of its kind. Created in a joint venture between Mitsubishi and AES, the system will increase network reliability.
Consequently, this has huge implications for global energy solutions. The massive 10MW / 10MWh system holds 'strategic importance' for the country's daunting energy challenges.
Evidently, both the government and multinational corporations strive to provide a solution. The air quality in India's cities is among the world's worst. Although a modern Green Revolution is underway, fossil fuels are still the predominant energy source.
South Asia's Largest Clean Energy Storage System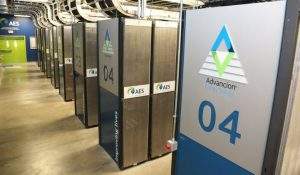 Ultimately, India strives to reach 225GW of renewable energy by 2022. Currently, that number sits at 227. Estimates indicate an additional $50 billion in investments is needed to achieve the goal.
Ideally, the 'Rohini Project' will demonstrate battery storage effectiveness. Specifically, it will provide flexibility to an over-burdened storage grid.
As India leans heavier on solar energy, power shortages arise during nightfall. However, India grid storage projects are able to store energy sourced throughout the day. Additionally, the Li-Ion batteries optimize performance.
Lithium's Growing Importance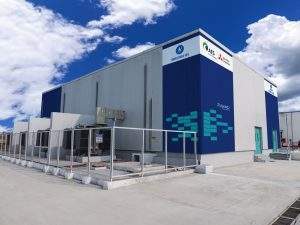 India has made several recent moves that lean on clean energy tech. Firstly, it's invested heavily in South America's Lithium Triangle. As India transitions to electric vehicles and grid storage projects, it'll need more of the world's lightest metal.
Furthermore, it's attempting to position itself as a Li-Ion manufacturing hub. Much of the country's Li-Ion batteries are already manufactured locally. Like Indonesia, it anticipates a rapid increase in EV battery demand. After all, a global lithium shortage currently threatens to persist in the long term.
Meanwhile, the United States, China, and Europe have all taken a liking to clean energy tech. Most notably, electric vehicle sales throughout these markets have sharply risen.
It's possible the technology behind India grid storage could inspire a global shift away from fossil fuels.
Related Articles
Ultra Lithium Inc. A team of lithium experts with a finger on the pulse of clean energy news, Ultra Lithium is a lithium exploration company with holdings in Argentina, Canada and the US (TSX-V: ULI, OTCQB: ULTXF and Frankfurt: QFB).