Amazon Invests in Self-Driving Startup Aurora
Amazon Invests in Self-Driving Car Startup
Silicon Valley lives and breathes innovation. Consequently, profit isn't the only focus for many projects. Ultimately, automating global transportation is the focus of self-driving startup, Aurora. While profit is a motivator, there are easier ways to make money. As a result, headlines reading "Amazon Invests in Self-Driving Tech" crowd news feeds.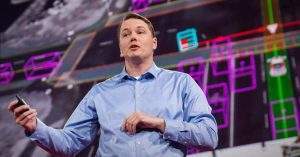 Aurora was started by executives from Google, Tesla, and Uber. Overall, it secured $530 million in funding, featuring an investor roster headlined by Amazon.
Ultimately, the reasoning behind Amazon's investment isn't complex. The trillion-dollar company leads the global charge toward automation. As a result, self-driving vehicles are a logical next step.
Investing in "Customer-Obsessed Companies"
Granted, automated deliveries are Amazon's primary focus. Meanwhile, several electric vehicle manufacturers have expressed interest in using Aurora's software in their cars by 2021.
Amazon's investment was followed by a company statement, touting Aurora's ambitious identity.
"Autonomous technology has the potential to help make the jobs of our employees and partners safer and more productive, whether it's in a fulfillment centre or on the road, and we're excited about the possibilities."
Electric Vehicles, Lithium-Ion, & Automation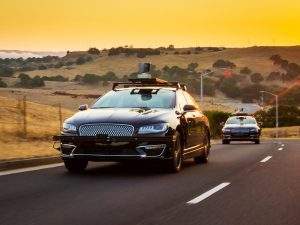 The combination of Aurora's ambition with Amazon's savvy is promising. However, automated driving is a long way off. Unfortunately, several accidents involve driverless cars. Consequently, software developers must figure out a way for human and automated drivers to share the same road.
Nevertheless, it's only a matter of time before automated driving takes off. Moreover, driverless software and electric vehicles go hand-in-hand. The digital makeup of EVs allows for more optimal energy use. Additionally, several fuel-saving techniques have been developed by self-driving software engineers. Consequently, Amazon's investment is understandable. Furthermore, it helps accelerate the transition from combustion engines to those powered by lithium-ion batteries.
Ultimately, it appears that innovation cannot happen without sustainability.
Related Articles
Ultra Lithium Inc. A team of lithium experts with a finger on the pulse of clean energy news, Ultra Lithium is a lithium exploration company with holdings in Argentina, Canada and the US (TSX-V: ULI, OTCQB: ULTXF and Frankfurt: QFB).