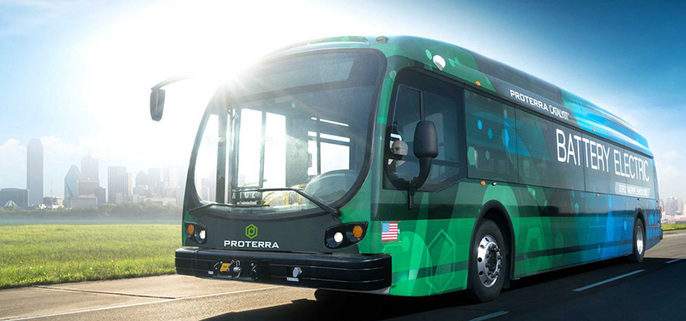 Electric Buses: What You Need To Know
Electric Buses Becoming More Popular
Traffic is a nuisance. Unavoidable in all major cities, daily commutes produce congestion, noise pollution, and smog. Consequently, populous cities look to public transport as a solution. Try driving through downtown London or Lower Manhattan. In 2018, many grids ferry commuters in fleets of electric buses.
However, 99% of the world's electric buses are in China. The sustainability-conscious nation adds a London-sized electric bus fleet every 5 weeks. READ: Emissions in China: 100% EVs by 2030  Meanwhile, other countries follow suit. Many Northern European countries already have eBuses while Japan has announced similar plans.
Additionally, South America has made great strides. Chile wants 100% of its public transport electrified by 2050. Much like Argentina, Chile is rich in lithium – a mineral central to electric vehicle batteries.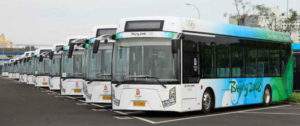 The Benefits
It's no secret why progressive countries adopt electric buses. The pros are many, with the only con being resource scarcity and price. However, time will erode these hurdles. So why use lithium-ion batteries in buses?
First, the environmental benefits. Most bus engines are diesel-powered and emit nitrogen compounds and particulate compounds into the atmosphere. Your commute isn't as eco-friendly as once thought.
Second, the total cost of ownership. While initial investments are substantial, electric buses require 70% less operation and maintenance costs. This is set to improve further, with time.
Third, future optimization. Combustible engines offer greater range than Li-Ion batteries. However, this isn't expected to last much longer. As more major players enter the EV space, this will soon be a non-factor.
Lastly, self-driving functionality. Electric vehicles are better equipped for automation. Their digital interface allows computers to optimize fuel consumption and communicate with other vehicles.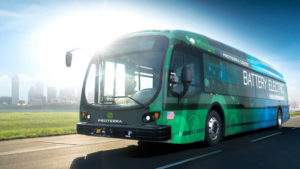 Electrifying Global Transportation
Electric buses powered by Li-Ion batteries will soon be a staple of modern life. Moreover, they will save the public billions. However, resource scarcity is an issue. A global lithium shortage plagues EV producers. Although lithium as a raw mineral is abundant, exploration and mining projects aren't.
Most of the world's lithium is found in South America's Lithium Triangle. Both governments and multinational corporations have targeted the region. Additionally, the US government declared lithium a central resource to economic health.
Electric buses are headed to a neighbourhood near you.
Related Articles


Ultra Lithium Inc. A team of lithium experts with a finger on the pulse of clean energy news, Ultra Lithium is a lithium exploration company with holdings in Argentina, Canada and the US (TSX-V: ULI, OTCQB: ULTXF and Frankfurt: QFB).