Electric Vehicle Wins Car of the Year
First Time Electric Vehicle Wins Car of the Year Award
2019 continues to be a monumental year for clean transportation. Firstly, Toyota and Panasonic agreed to a joint venture to research and develop EV batteries. Secondly, various major automakers continued to release details of their upcoming clean energy fleets. Thirdly, the headlines on Jan. 22nd confirmed EVs aren't a passing trend. Today, "Electric Vehicle Wins Car of the Year" graces news headlines.
The recipient is the Kia e-Niro. Consequently, it is the first electric vehicle to take home What Car's? prestigious annual award. It won for many reasons. However, its range was the primary factor. The Korean vehicle lasts 253 miles per charge.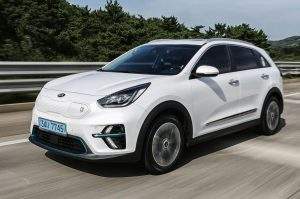 EV Market Share Increases
The good news for clean energy advocates doesn't stop there. Moreover, it's just begun. Electrified vehicles increased market share from 4.6% in 2017 to 6.0% in 2018. Furthermore, What Car? Editor Steve Huntingford praised the e-Niro for its mentality-shifting technology.
"The e-Niro stood out because it addresses the key issues of cost and range that have traditionally prevented many motorists from taking the plunge into EV ownership." Additionally, the vehicle is lauded for its spaciousness. It's a very practical option for families.
Award Hints at Lithium's Future Role
The award signifies a shift in both industry and consumer mentality. First, that gas-powered vehicles are the only option for families on the go. Second, that electric vehicles can't compete with conventional vehicles. Third, that major automakers now consider EV development a priority. As a result, lithium-ion battery use is set to multiply.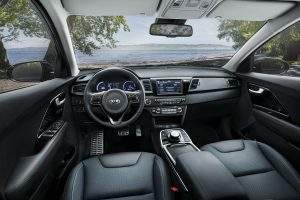 However, the Kia e-Niro's victory is also one for clean energy advocates. Furthermore, it's a win for those behind lithium – the modern era's most sought-after energy source.
Related Articles
Ultra Lithium Inc. A team of clean energy experts with a finger on the pulse of clean energy news, ULI is a lithium exploration company with holdings in Argentina, Canada and the US (TSX-V: ULI, OTCQB: ULTXF and Frankfurt: QFB).