Honda Urban EV Features Retro Design
The 2019 Honda Urban EV a Design Rebel
To date, most electric vehicles look futuristic. Moreover, their sleek designs avoid honouring older models. Instead, their design neglects the past. However, the 2019 Honda Urban EV aims to change that.
Currently, only concept art is available. Designers used the MK1 Civic (pictured below) for inspiration. However, we'll see our first glimpse at the 2019 Geneva Motor Show. Meanwhile, a price is yet to be confirmed. Regrettably, analysts foresee an expensive tag, with a price exclusively for the well-off.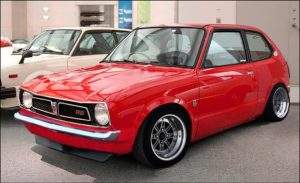 A Unique Concept
Consequently, the Honda Urban EV will be positioned as a premium model. However, Honda UK boss Dave Hodgetts is optimistic EV prices will soon improve. He believes they'll be comparable with combustible-engine models in 2 to 3 years.
Nevertheless, this retro model isn't cheap to produce. It's built on a new electric platform that sets the standard for future Hondas. Furthermore, it boasts advanced design features.
Namely, the space between headlights will display interactive messages. As a result, charge station updates, driver advice and friendly messages will greet fellow drivers.
Gas-Powered Vehicles 'Extinct by 2050'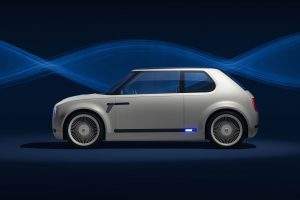 Honda hopes that two-thirds of its car sales will be electric by 2030. Additionally, the Japanese automaker believes gas and diesel-powered vehicles will be extinct by 2050. Evidently, such news excites clean energy advocates. Furthermore, it rests increased faith in Lithium-Ion batteries.
Used to power most consumer electronics, clean tech has identified lithium as the era's most important energy source. Consequently, a global shortage ensues. Thus, lithium mining and exploration projects throughout South America increase in value. Ultimately, lithium will power game-changers like the Honda Urban EV.
Related Articles
Ultra Lithium Inc. A team of lithium experts with a finger on the pulse of clean energy news, Ultra Lithium is a lithium exploration company with holdings in Argentina, Canada and the US (TSX-V: ULI, OTCQB: ULTXF and Frankfurt: QFB).