Rising Fuel Costs Drive Vancouverites to EVs
Vancouver Commuters Look to EVs in Wake of Rising Fuel Costs
Drive by a gas station and most Vancouverites gasp. Evidently, there's no end in site to province-wide rising fuel costs. Granted, inhabitants of Canada's west coast are used to high prices. Not only for fuel – for everything.
Evidently, BC is one of North America's most expensive regions. Specifically, Vancouver is the country's hardest city to buy a house in.
But $1.70 a liter seems extortionate. Consequently, the price hike is the result of a number of issues. However, leaders can't agree on which to blame.
Families Struggle to Financially Cope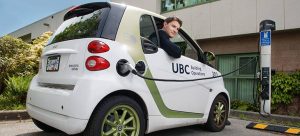 As a result, the premier has called for a private investigation into the matter. The incumbent NDP government considers climate change a priority. Consequently, BC is North America's first region to set a zero-emission target. No gas-powered cars will be sold in BC post-2040.
Evidently, such legislation pushes automakers towards electric cars. Additionally, it pushes consumers toward the same fate.
Nevertheless, electric cars aren't cheap. What's more, families have few affordable options to choose from. The Tesla Model X isn't exactly an option for household incomes under $100,000 a year.
Rapid Industry Shift Hits BC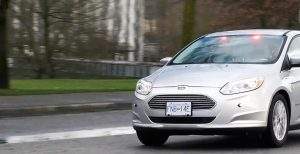 Nevertheless, several rebates exist to help new owners. Granted, a combined $16,000 rebate for an $80,000 vehicle doesn't really cut it.
Obviously, more needs to be done to make electric cars more affordable for the average British Columbian. Luckily, the province is at the forefront of such change.
The world's largest automakers overwhelmingly shift away from combustible-engines. Simultaneously, provincial legislation favours electric vehicle production and consumption.
These two events could coincide to benefit BC's economy. With global EV adoption rates on the rise, BC could become a hub of clean transportation.
Hopefully, this happens sooner rather than later to offset rising fuel costs. Summer road trippers sure hope so.
Related Articles
Ultra Lithium Inc. A team of lithium experts with a finger on the pulse of clean energy news, Ultra Lithium is a lithium exploration company with holdings in Argentina, Canada and the US (TSX-V: ULI, OTCQB: ULTXF and Frankfurt: QFB).