Self-Driving Teslas to Compete with Uber, Lyft
Musk: Self-Driving Teslas will Disrupt Rideshare Industry
Technology is changing the world. Indeed, few sectors change as quickly as automotive. Firstly, electric vehicles break ground in the developed world. Today, over 3% of US car sales are electric. Secondly, the rideshare industry has been overhauled by the likes of Uber. Hailing a taxi is old fashioned in most major cities. Lastly, automated driving tech develops at a steady pace. Now, Elon Musk says that self-driving Teslas will make ordering an Uber a thing of the past.
Furthermore, the billionaire says self-driving Teslas will make taxi/Uber drivers obsolete. Vehicles can taxi people around town while their owners are at work.
Consequently, a Tesla could pay itself off within a year of purchase.
Uber, Lyft Drivers on Strike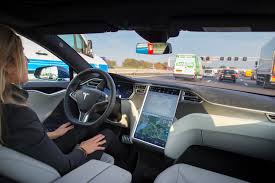 Granted, self-driving technology has a way to go. However, auto giants like GM and Amazon have entered the game. With increased competition, it won't take long for a champion to emerge.
Musk believes this could solve many of the problems facing Uber and Lyft drivers. Currently, rideshare titans take 20-25% of driver's earnings. In protest, drivers went on strike in early May. Employees feel exploited.
Meanwhile, the Tesla figurehead claims the solution isn't a pipe dream. He tweeted that it's "…just a matter of finishing the software & going through regulatory approval."
Electric Vehicles Best Suited to Self-Driving Tech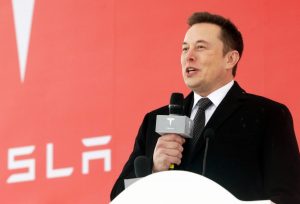 Granted, Musk is famous for making outrageous claims. In 2018 he was forced to step down as Tesla Chairman for false investment claims.
Nevertheless, self-driving technology does have the potential to accelerate economic growth everywhere it's successfully introduced. Plus, Musk has ample incentive to promote its value. After all, an EVs digital interface is perfectly suited to self-driving programming. Tesla happens to be the world's most successful EV manufacturer.
Lithium-Ion batteries are already disrupting the automotive industry. However, their greatest impact could be on the rideshare sector.
Be it 5 or 10 years in the future, your car could be making you money while you're at the office.
Related Articles
Ultra Lithium Inc. A team of lithium experts with a finger on the pulse of clean energy news, Ultra Lithium is a lithium exploration company with holdings in Argentina, Canada and the US (TSX-V: ULI, OTCQB: ULTXF and Frankfurt: QFB).