US Defense Department Invests in Lithium
US Defense Department Invests In Lithium Seawater Batteries
Many think the American government hates clean energy. After all, the US pulled out of the Paris Agreement. Moreover, Trump works to cut electric vehicle subsidies. That narrative is changing, as the US Defense Department invests in lithium seawater batteries. The move is for defense purposes. Specifically, the batteries are critical for anti-submarine warfare.
With the lingering Russian threat and the rise of China, American military supremacy is under threat. Consequently, the Trump administration backs "direct investment in the industrial base to address critical bottlenecks and support fragile suppliers."
Lithium a National Security Issue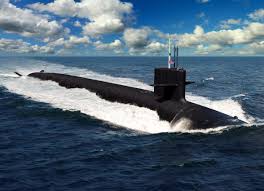 This isn't Trump's first wink to lithium. In late 2017, an executive order boosted America's lithium supply. Moreover, the order labels lithium a central resource for national economic health. Granted, this is largely due to the rise of electric vehicles. However, lithium use is still dominated by consumer electronics. Both are powered by lithium-ion batteries, with the former requiring more energy density.
The world's armies have used lithium batteries for years. However, the price of upkeeping America's global defense network isn't cheap. In 2015, defense cost nearly $600 billion USD. Meanwhile, a recent report states that China's military could potentially match America's by 2050.
A Lithium Love Affair
It's no secret why the US government is pro-lithium. First, it powers most communication technologies. Global commerce would grind to a halt without fully-charged laptop and Smartphone batteries. Second, electric and self-driving cars go hand-in-hand. Battery-powered vehicles are better equipped to deal with navigation AIs. Additionally, this helps with optimizing fuel consumption.
Last, battery-powered engines will soon be more efficient than combustible alternatives. This has national defense implications. Military vehicles and equipment with long-lasting batteries are sought-after. As lithium becomes more important, governments must decide where to source it. African projects are largely unethical and Australian hard-rock mining is environmentally disastrous. Meanwhile, brine mining is an eco-friendly method that requires some patience. Popular in Argentina, this method is ethical and can produce lucrative results.
Consequently, the US Defense Department has a difficult decision to make.
Related Articles
Ultra Lithium Inc. A team of lithium experts with a finger on the pulse of clean energy news, Ultra Lithium is a lithium exploration company with holdings in Argentina, Canada and the US (TSX-V: ULI, OTCQB: ULTXF and Frankfurt: QFB).