UK Government to Ban Fossil Fuels by 2050
Zero-Emission Economy by 2050: UK Government
Certain countries prioritize clean energy more than others. Indeed, the UK government isn't an eco-darling. However, it's plan to eliminate fossil fuels by 2050 is promising.
Granted, the plan might not survive the next PM's term. Right-wing populism doesn't embrace the idea of phasing-out key energy sectors, like nuclear, coal and gas.
Nevertheless, the UK government will play a major role in disrupting the nation's long-established energy conglomerate.
A Step in the Right Direction
To do so, the UK leans on the European Union's '20-20-20′ rule. The plan's first step: reduce greenhouse gases by at least 20% below 1990 levels by 2020.
Secondly, 20% of electricity consumption must come from renewables. Lastly, energy use must be reduced by – you guessed it – 20%.
Although it's unlikely the UK will achieve these goals, the initiative has made an impact. Ultimately, the nation transformed its electricity supply in just a decade.
European Governments Adopt Eco-Friendly Policies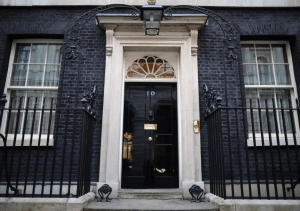 This achievement is monumental. However, some believe the 2050 zero-emission goal is too lax. Sir James Dyson is among key figures lobbying to make the date earlier.
Moreover, he's among a growing number of advocates pushing the government to phaseout combustible-engines.
Ultimately, the UK government has not been labeled a zero-emission leader. Instead, Scandinavian nations (particularly Norway) enjoy that mantle.
Currently, most of the vehicles sold in Norway are electric.
The UK has some catching up to do.
Related Articles
Ultra Lithium Inc. A team of clean energy experts with a finger on the pulse of clean energy news, ULI is a lithium exploration company with lithium holdings in Argentina, Canada and the US and gold holdings in Argentina. (TSX-V: ULI, OTCQB: ULTXF and Frankfurt: QFB).