Dyson Electric Car Patent Revealed
Dyson Electric Car Patents Feature Off-Road Potential
Dyson's line of electric cars is set to be available in 2021. Granted, most consumers don't see an immediate connection between Dyson and the automotive industry. Nevertheless, Sir James Dyson plans to leverage his brand's image as innovators to enter the electric vehicle space. This innovation is evident in the first Dyson electric car patent to go public.
Seen below, the design doesn't reveal anything obvious to the untrained eye. To the layperson, it looks like an average SUV. However, this image reveals a few telling things.
Firstly, its narrow wheels are likely to increase range. This innovation would solve a major hurdle facing EV adoption. After all, range anxiety is a legitimate worry among potential EV owners.
A £2.5bn Development Project
Along with charging station access, distance on a single charge factors heavily into the decision to go electric.
Secondly, the vehicle's overall height is lower than most SUVs. Additionally, a shallow-angled windscreen improves aerodynamics.
These specs suggest this particular Dyson electric car is equipped with off-road capabilities. Consequently, it could fill a major gap in the market.
Dyson Helps to Challenge Tesla's Market Dominance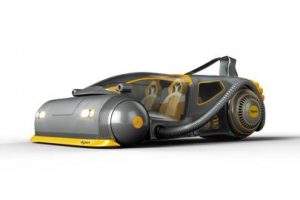 Currently, no affordable option exists for outdoor enthusiasts looking to buy electric. Additionally, Tesla and other EV manufacturers have struggled to provide options to middle-class families.
Granted, Dyson hasn't announced what the SUV will cost. For now, it's busy designing its upcoming fleet in the UK. Meanwhile, production is to take place in Singapore this year.
Dyson aspires to be a premier sustainability brand. As a result, it's been vocal about the UK government's plan to ban fossil fuels by 2040.
Instead, Dyson and fellow environmental actors believe 2030 is more appropriate.
Regardless, producing an affordable EV would help muffle climate change.
Related Articles
Ultra Lithium Inc. A team of clean energy experts with a finger on the pulse of clean energy news, ULI is a lithium exploration company with holdings in Argentina, Canada and the US (TSX-V: ULI, OTCQB: ULTXF and Frankfurt: QFB).