Electric Aviation Takes Flight in Hawaii
Ampaire Launches Electric Aviation Initiative
Air travel pollutes more than land travel. Indeed, one transcontinental flight could damage the environment more than an entire year of office commuting. As a result, LA-based Ampaire will start testing electric aviation capabilities.
Granted, the planes are only partly powered by electricity. The aviation company has retrofitted several models from its current fleet to incorporate lithium-ion battery power.
Taking place in Hawaii, there are two primary reasons for the initiative. Firstly, there's the aforementioned environmental component. A recent IPCC climate report painted a grim future if humanity fails to pivot away from dirty energy sources.
Cleaning Up the Skies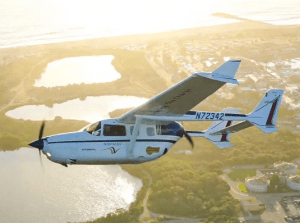 Secondly, fuel is tremendously expensive. As a result, airlines have a financial motivation to follow in Ampaire's footsteps. Test cases like this will help improve the underlying technology, as they provide researchers data to draw from.
Several commercial routes between Hawaiian islands will use the reconfigured, eco-friendly Cessnas. Evidently, Scandinavia isn't the only site of clean air travel efforts.
Northern Europe is a clean energy haven. In particular, Norway aims to abandon gas-powered domestic flights by 2040.
Clean Energy Leans on Lithium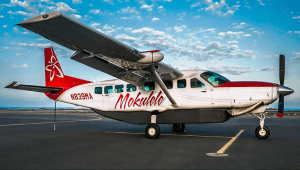 Meanwhile, EasyJet is on the cusp of something huge. The world's most frequented route between London and Amsterdam could soon be navigated by electric planes.
Granted, it'll take some time for R&D efforts to produce results.
Nevertheless, it's an exciting time for clean energy advocates that enjoy overseas vacations.
Ampaire's electric fleet could enter full commercial service by 2021.
Related Articles
Ultra Lithium Inc. A team of clean energy experts with a finger on the pulse of clean energy news, ULI is a lithium exploration company with lithium holdings in Argentina, Canada and the US and gold holdings in Argentina. (TSX-V: ULI, OTCQB: ULTXF and Frankfurt: QFB).