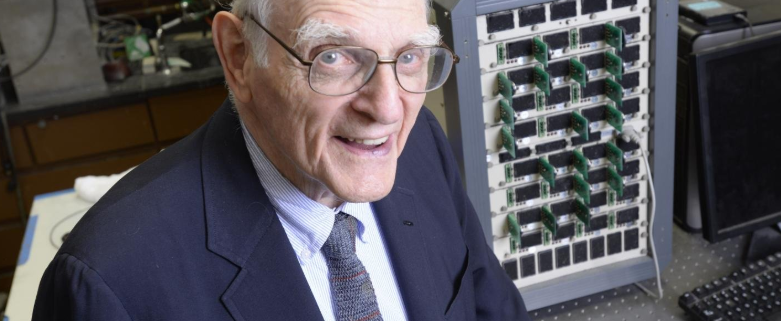 Lithium Battery Inventor Wins Copley Medal
More than 'Good Enough', Lithium Battery Inventor Wins Scientific Research Prize
Professor John Goodenough has won a prestigious award. Indeed, the 97-year-old lithium battery inventor deserves the oldest science prize of its kind in the world.
The Copley Medal is awarded by the Royal Society for outstanding achievements in scientific research. Goodenough accepted the award at the University of Texas, where he resides at the Cockrell School of Engineering.
A Clean Energy Icon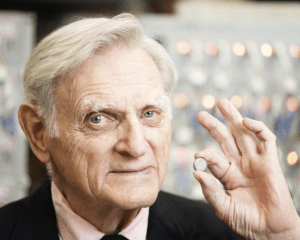 Without Goodenough, the path to a rechargeable battery would've been much rockier. Consequently, humanity's ability to power smartphones, consumer electronics, and electric vehicles would've taken much longer.
Granted, the lithium-ion battery is yet to be perfected. As a result, the physicist works to improve the technology. He's currently attempting to create solid-state Li-Ion batteries. Currently, only liquid state versions are available and come with various design limitations.
However, Mr. Goodenough's achievements go beyond lithium-ion batteries. After all, he was part of the team that invented Random Access Memory (RAM) in computers.
Sustainability and Lithium

Indeed, the lithium battery inventor is more than an American scientific icon. His discoveries impact the entire world.
After all, lithium-ion batteries are currently the best clean energy power storage solution on the market.
From large grid storage power applications to electric vehicle batteries, the path to sustainability goes through Li-Ion.
Evidently, the Royal Society acknowledges that future generations owe Professor Goodenough a great debt.
Related Articles
Ultra Lithium Inc. A team of clean energy experts with a finger on the pulse of clean energy news, ULI is a lithium exploration company with lithium holdings in Argentina, Canada and the US and gold holdings in Argentina. (TSX-V: ULI, OTCQB: ULTXF and Frankfurt: QFB).