Data Cars and the Self-Driving Revolution
'Data Cars' Gather Info on Drivers
Today's cars are smart. Consequently, the self-driving industry sees various high-profile players enter the automated ring. However, there's no telling how long it takes driverless tech to take off. Nevertheless, your ride is able to gather information on you with ease. Indeed, 'data cars' know more about you than your best friend.
This involves everything from driving habits to musical preferences. Furthermore, data cars know if you've been gaining or losing weight. Granted, this shouldn't come as a surprise. After all, modern vehicles are completely digitized. Need proof? Most new models can park themselves.

Electric Cars Better Suited to Auto's 'Digital Era'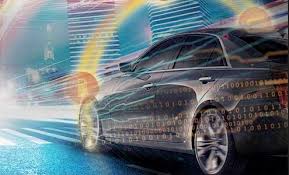 Evidently, GPS technology is a wonderful thing. Although marketers can use the info your car gathers, there are many benefits to data cars.
Case in point: digital interfaces that let drivers know more about their cars than ever before. Furthermore, rideshare apps like Car2Go wouldn't be possible without digital integration. There's a reason infrequent drivers find them easy to use.
Ultimately, data cars aren't going away. Instead, they're becoming sophisticated, able to optimize our trips to work with staggering efficiency. However, it's unlikely your first self-driving car will run on gas.
Alternately, electric cars are better suited to self-driving software. These computers speak easily with electric engines.
Automakers Invest in Autonomous Tech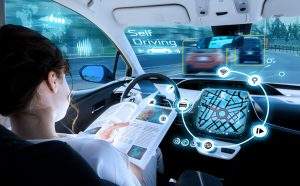 Moreover, EVs store energy in lithium-ion batteries. Digital tech has a history with this energy source, in smartphones and laptops.
Consequently, the electric car and self-driving revolutions go hand-in-hand. What's more: automakers have taken notice.
General Motors, Tesla, and Apple have all acquired driverless startups. Furthermore, the auto industry has shifted green. Every major player – including Harley-Davidson and Dyson(?) – has announced EV plans.
You may think your car's smart now. Evidently, it's IQ pales in comparison to what's to come.
Related Articles
Ultra Lithium Inc. A team of clean energy experts with a finger on the pulse of clean energy news, ULI is a lithium exploration company with holdings in Argentina, Canada and the US (TSX-V: ULI, OTCQB: ULTXF and Frankfurt: QFB).