European Lithium-Ion Plants Get Billions In Funding
Billions Flow Through European Lithium-Ion Battery Plants
Although the numbers aren't yet startling, more and more of the world's cars are electric. Granted, there's still much work to be done. Just over 3% of 2018 US auto sales were electric. However, most of the vehicles sold in Norway during March 2019 are battery-powered. Consequently, there's hope. As a result, European Lithium-Ion battery plants are starting to get serious funding.
The underlying logic isn't hard to follow. Evidently, Li-Ion batteries will be the go-to energy storage source for the next 10+ years. No feasible alternative will emerge in the immediate future.
As a result, European Lithium-Ion battery manufacturing is on the uptick. In particular, Germany has championed the move to plug-in vehicles.
Transition to Electric Fleets Lucrative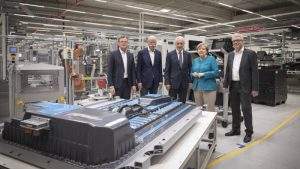 Nearly 5% of the European Union's workforce is employed by the auto industry. Meanwhile, the economic bloc is a global automotive leader.
This explains why flagship brands like Volkswagen have gone green. Admittedly, the world's biggest automakers focus on electric vehicles for eco-friendly purposes. However, the incentive has shifted in recent months.
Developing a robust electric vehicle fleet is now central to any automaker's bottom line. This is true for a number of reasons. Most importantly, consumer behaviour is changing. A recent driver survey found that over 75% of Americans want to drive electric vehicles. It's safe to assume this percentage could be higher in eco-conscious continental Europe.
Lithium-Ion and Lithium Mining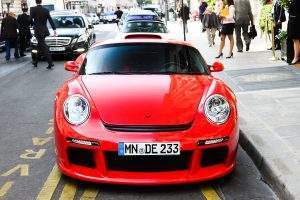 This shift to clean energy has implications beyond Europe. Granted, European Lithium-Ion battery plants will power the continent's zero-emissions fleet for years. However, competitors surface everywhere.
Both India and Indonesia vie to become battery production hubs. It goes without saying they'll be able to undercut western factories.
Nevertheless, these producers must all guarantee a long-term supply of the resource central to the operation: lithium. Currently, all parties already source – or are in talks to source – the mineral from the Lithium Triangle.
The countries of Argentina, Chile, and Bolivia hold 50% of the world's existing lithium reserves.
Who would've expected Europe's economic future to depend so heavily on South America?
Related Articles
Ultra Lithium Inc. A team of lithium experts with a finger on the pulse of clean energy news, Ultra Lithium is a lithium exploration company with holdings in Argentina, Canada and the US (TSX-V: ULI, OTCQB: ULTXF and Frankfurt: QFB).