Electric Airplane to Own Norwegian Skies by 2040
The Electric Airplane and the Future of Norwegian Aviation
It's common knowledge the transportation industry is largely responsible for the greenhouse effect. However, it's not just land travel that's to blame. Indeed, one intercontinental flight emits 1/5th the amount of carbon your car releases into the atmosphere over 1 year. As a result, the electric airplane will soon become a staple of air travel.
In particular, Norway champions the idea. Ultimately, the government plans to eliminate carbon emissions from air travel by 2040.
Norway is a large country that uses air travel to transport a great deal of cargo domestically. Incidentally, it's also a hotbed of clean energy innovation.
"More Sustainable than Road and Rail"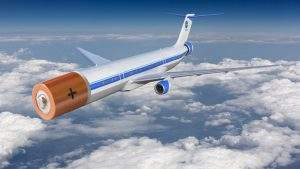 Today, most vehicles bought in the Scandinavian country are powered by lithium-ion batteries. As a result, Norway is the envy of the clean energy world.
In keeping with this identity, Norwegian airport group Avinor takes inspiration from sustainable NASA experiments to facilitate emission-free air travel.
Ultimately, the group aims to provide charging infrastructure for planes at airports. However, it will not develop its own electric plane. Nevertheless, the group's carbon reduction plan believes aviation can soon be "more sustainable that road and rail."
Global Shift to Li-Ion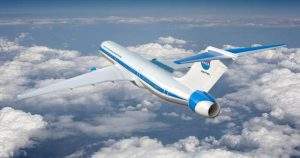 Many people have boycotted air travel in response to the industry's climate impact. As a result, consumer behavior is sure to bring about the electric airplane.
Today, several test cases have surfaced. EasyJet plans to use planes powered by lithium-ion batteries to ferry passengers between London and Amsterdam. This would go a long way, as it's the most frequented flight path in the world.
Additionally, most automakers and governments are also on board. Granted, their focus doesn't extend to the sky.
For now, the electric airplane hinges on pioneering nations like Norway.
Related Articles
Ultra Lithium Inc. A team of clean energy experts with a finger on the pulse of clean energy news, ULI is a lithium exploration company with holdings in Argentina, Canada and the US (TSX-V: ULI, OTCQB: ULTXF and Frankfurt: QFB).