Electric Vehicle Bubble Grows in China
Chinese Electric Vehicle Bubble Shows No Sign of Bursting
Anyone who's anyone in China has invested in electric vehicles. Consequently, even property developers are on board. Recently, property titan Evergrande Group announced it will start manufacturing EVs in June. Not surprisingly, they're not alone. As a result, a massive electric vehicle bubble surrounds the country's automotive industry.
Currently, over 486 EV manufacturers are registered in China. This is great news for an industry that thrives on innovation. However, it's unlikely most of them will succeed.
Moreover, this number is over 200% larger than 2 years ago. The opportunity to succeed is high, but there will be casualties. Just 1.6 million EVs will be sold in China in 2019.
China Tops the Global Electric Vehicle Industry

Granted, that estimate tops the world. However, it's not enough to sustain nearly 500 manufacturers. As a result, an $18 billion bubble continues to grow.
Nevertheless, things could be MUCH worse. Currently, the United States and Europe lag behind the Chinese electric vehicle industry. Consequently, the tax breaks and incentives offered by the Chinese government have been successful.
Obviously, the Chinese market is more desperate for clean energy than most. After all, the world's second-largest economy suffers from some of the world's poorest air quality.
A Blueprint for Electric Success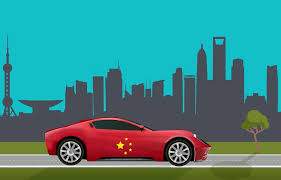 Thus, the sprint to EVs. However, several smaller countries outpace China on a per capita basis. In particular, Scandinavia offers a roadmap for countries who aspire to adopt plug-in vehicles quickly.
For the first month ever, a country bought more electric than gas-powered vehicles. This happened in Norway in March. Evidently, the electric shift is more than a passing fad.
As a result, the Chinese electric vehicle bubble will not hurt EV adoption. Instead, it will produce a select few competitors who will satisfy growing demand.
However, this will eventually force most EV manufacturers to try something else.
Related Articles
Ultra Lithium Inc. A team of clean energy experts with a finger on the pulse of clean energy news, ULI is a lithium exploration company with holdings in Argentina, Canada and the US (TSX-V: ULI, OTCQB: ULTXF and Frankfurt: QFB).