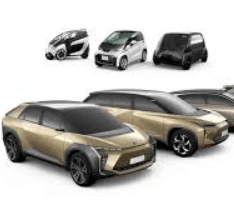 Toyota Electric Car Line Due Earlier than Expected
Toyota Electric Car Line to Launch Worldwide in 2025
Most of the world's automakers have announced electric vehicle plans. Originally, Toyota stated their line of plug-ins would hit the market in 2030. However, this has changed. The company's executive vice president has announced the Toyota electric car line will debut in 2025.
Obviously, this is great news for a number of parties. Firstly, clean energy advocates can rejoice that yet another multi-billion dollar automaker has gone green.
Secondly, Toyota stakeholders. After all, failing to transition from gas to electric vehicles could be financially disastrous. This move increases investor confidence, proving the company has a realistic understanding of where the industry is headed.
Competition in EV Space Ramps Up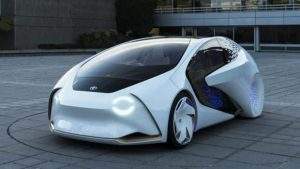 Lastly, this move benefits consumers. Evidently, increased competition in any market brings down the cost of production. Consequently, this also reduces the retail price.
Therefore, Toyota's 2025 line will help middle-class families enter the electric space. Granted, much can happen in 6 years. Most automakers plan to bring their own electric line to market in the early 2020s.
Nevertheless, Toyota's restraint could benefit the company. They'll be able to learn from various case studies of automakers who shifted from combustible to electric engines.
New Stylistic Direction for Japanese Automaker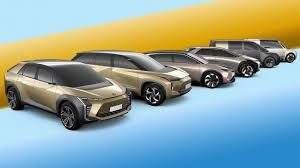 Moreover, the Toyota electric car line doesn't fixate on the luxury space. Meanwhile, most competitors serve the premium market.
Consequently, Toyota escapes competition with the likes of Tesla. Granted, the American automaker has a massive headstart in the EV space.
What's more, the concept cars in Toyota's electric fleet are revolutionary on two fronts. Firstly, they are very sleek for a line focused on families.
Secondly, they represent a stylistic departure for Toyota.
We'll see if this bold change pays off when the Toyota electric car line debuts in 2025.
Related Articles
Ultra Lithium Inc. A team of clean energy experts with a finger on the pulse of clean energy news, ULI is a lithium exploration company with lithium holdings in Argentina, Canada and the US and gold holdings in Argentina. (TSX-V: ULI, OTCQB: ULTXF and Frankfurt: QFB).